5 big tech firms developing ChatGPT-like tools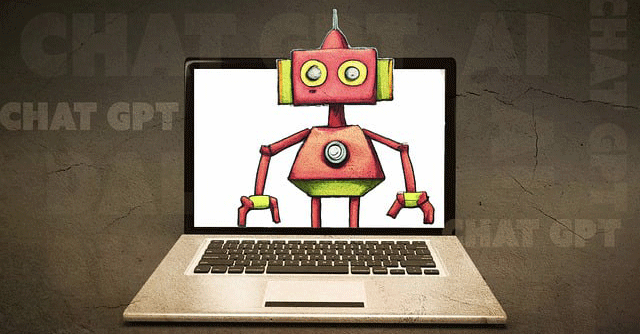 Generative AI, a type of artificial intelligence (AI) that is able to create new data including text, audio, video, and images, is not a new concept. However, the introduction AI research and deployment foundation, Open AI's artificial intelligence-powered text generating platform, ChatGPT in November 2022 and more recently its $10 billion partnership with Microsoft to bring the AI into products like the Bing search engine and Microsoft Office, generated a new interest in this technology.
According to a report by market research firm Gartner published on January 26, 2023, venture capital firms have invested over $1.7 billion in generative AI solutions over the last three years, with AI-enabled drug discovery and AI software coding receiving the most funding.
In recent weeks, more big technology firms have announced their plans in getting into the generative AI bandwagon. Here are the top tech companies that are betting big on the technology.

Microsoft's Edge web browser gets ChatGPT-like features
On February 7, Microsoft hosted an event at its headquarters in Redmond, Washington where it said it is embedding OpenAI's ChatGPT into Bing and its Edge web browser.
The company announced a new version of its Edge web browser that includes AI technologies built in. With the new browser, web users are able to do things like summarize search results with AI's help and converse with AI chatbot to get their questions answered, among other things.

Yusuf Mehdi, Microsoft Corporate VP said at the event that the AI chatbot is available in a sidebar in Edge and includes two functionalities at launch: chat and compose. These can be combined to help users do things like summarise lengthy web content, run comparisons or even create content, in some cases. For example, it can summarise the most important takeaways from a long text say, a financial report and earnings promptly, representing a "massive time savings".
In another instance, Mehdi demonstrated using the AI in the sidebar to write a LinkedIn post. He gave the AI a few prompts to get it started. "You can also ask to refine the post by tone, format or length, and Edge understands and updates the draft accordingly," he said.
On Wednesday, Microsoft came up with a new version of Bing, that it said will "redefine online search and will run on a new OpenAI large language model that is "more powerful than ChatGPT and customised specifically for search." Microsoft is likely to bring the ChatGPT technology to other tools such as Word, PowerPoint and Outlook as early as next month.

Google is ready to roll out its ChatGPT rival, 'Bard'
With an objective to challenge rival Microsoft's ChatGPT, Google announced Bard AI, a generative conversation service that will work in tandem with Search to offer high-quality results to users.
The new chatbot is based on Google's Language Model for Dialogue Application (Language Model for Dialogue Application or LaMDA). According to the company, it is a lite-version of LaMDA. Google CEO Sundar Pichai said in a blog post, Bard has just been introduced on a testing basis for only a few users. However, very soon Bard will be offered for public use as well.

"Bard seeks to combine the breadth of the world's knowledge with the power, intelligence and creativity of our large language models. It draws on information from the web to provide fresh, high-quality responses," said Sundar Pichai, chief executive of Google and Alphabet, in a blog post.
Google is likely planning to expand Bard's capabilities. A report published on 9to5Google suggest that the company is likely planning to expand Bard's capabilities. According to a spokesperson who requested anonymity, Google has started work on bringing Bard to ChromeOS. According to the report, some new code changes seen in ChromeOS hint at "conversational search" coming to the OS as an experimental feature.
Opera's building ChatGPT into its browsers

Multi-platform web browser Opera has announced that it is planning to integrate artificial intelligence (AI)-generated content (AIGC) services into its PC and mobile browsers.
The first feature to be tested is a new "Shorten" button in the address bar that will use AI to generate short summaries of any webpage or article. Per Wetterdal, Opera's head of strategic partnerships and AI ecosystem says in a statement, "We are excited to see the rapid roll-out of developer programs for solutions such as Google Bard, for example, and are starting to build and roll out new experiences in web browsing that not very long ago seemed impossible to achieve".
The "shorten" feature isn't available to everyone just yet, though. However, it is expected to open to everyone shortly. The company is also working on augmenting the browsing experience with new features that will interact with the new "generative-AI-powered capabilities", Opera said in a blog post on Friday.

Baidu to finish testing 'Ernie Bot'
Ernie Bot, an AI-based bot from China's internet giant Baidu is still under development and Baidu said it will complete the internal testing of a ChatGPT-style project. The project is likely to roll out in March this year, according to sources.
As per Baidu, Ernie, means "Enhanced Representation through Knowledge Integration," and it is a large AI-powered language model first introduced in 2019. It has been primarily grown to be able to perform tasks including language understanding, language generation, and text-to-image generation, according to the company.
According to a report, Baidu aims to make the service available as a standalone application and gradually merge it into its search engine by incorporating chatbot-generated results when users make search requests.
Alibaba is launching a ChatGPT rival too
Chinese e-commerce major Alibaba Group also said that it is developing a ChatGPT-style tool. The company told news website CNN last week that it is testing the AI chatbot internally, without sharing any further details.
"Frontier innovations such as large language models and generative AI have been our [focus] areas since the formation of DAMO in 2017," an Alibaba spokesperson told CNN in a Thursday statement, referring to an acronym for the company's research arm that focuses on machine intelligence, data computing and robotics.
The Chinese e-commerce company said it had been focused on large language models and generative AI for a number of years. Large language models are natural language processing systems which are trained on massive volumes of text, and are capable of answering and comprehending questions as well as generating new text.
---