Microsoft rolls out AI-powered Bing on its search and browser apps on mobile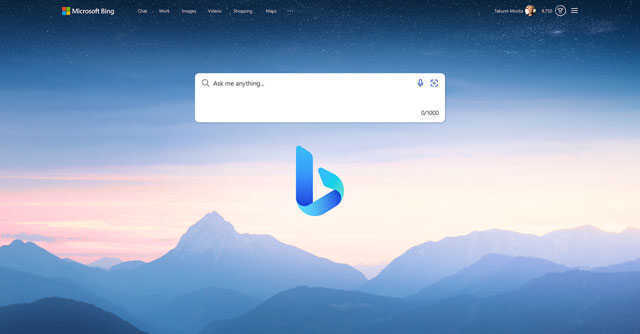 Microsoft has announced that it is expanding the preview of AI-powered Bing and rolling it out for Android and iOS users on Bing and Edge apps along with new features such as voice input. The preview was first released on February 7 for web users and has since then signed up more than 1 million users through a waitlist program. Microsoft also added that it is also releasing Bing for Skype, which will be driven by AI and will provide informative, timely responses to user queries.
Users who have access to the desktop preview can start using the new Bing experiences on mobile from today. Users on the waitlist will have to wait till their request is accepted, the big tech company added.
Available from the homepage of the Edge mobile app, the new AI-powered experiences in Bing will allow users to speak with a chatbot, ask complex questions and receive answers and citations. Users can choose to have the answers displayed in bullet points, or text. They can also search on Bing using voice prompts with the new voice feature.

"Because we know 64% of searches occur on mobile phones, we are releasing all new Bing and Edge mobile apps to serve as your copilot for the web even when you are away from your desktop," Yusuf Mehdi, Corporate Vice President & Consumer Chief Marketing Officer said in a statement.
Mehdi further said that the AI-powered Bing on Skype will assist users when they are collaborating with friends and family. Skype has over 36 million daily users, claimed Mehdi.
"Simply add Bing to the group, as you would any Skype contact, and now you can ask Bing to answer questions and provide information for the entire group," added Mehdi.

At the time of the announcement of the new AI-powered Bing on February 7, Mehdi said that the new Bing is running on the next-generation OpenAI large language model, which is more powerful than ChatGPT and has been customised specifically for search.
"It takes key learnings and advancements from ChatGPT and GPT-3.5 — and it is even faster, more accurate and more capable," said Mehdi.
Last week, AI researcher Dmitri Brereton made claims that the AI-powered Bing search engine erred several times during its demo on the day of the announcement and even generated made-up information.

Microsoft acknowledged that the system may make mistakes during the preview period.
"User feedback is critical to help identify where things aren't working well so we can learn and help the models get better. We are committed to improving the quality of this experience over time," a company spokesperson said in a statement on February 14, reported by The Verge.
---