Qualcomm partners with Motorola, Xiaomi, and others for satellite connectivity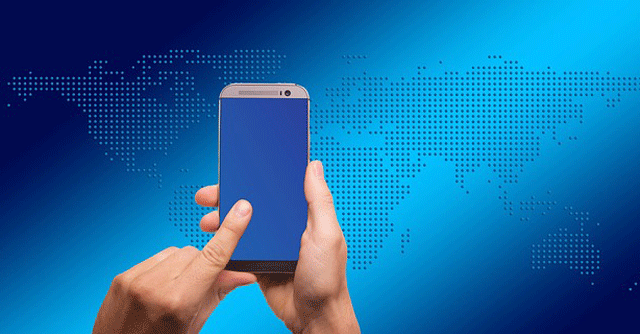 US-based chipmaker, Qualcomm said that it has partnered with a number of Android smartphone companies including Motorola, Nothing, Honor, Oppo, Vivo, and Xiaomi, to add satellite-based messaging capabilities to their devices.
The company said at the Mobile World Congress (MWC) 2023 that starts on February 27 in Barcelona, Spain that these phones are equipped with the company's Snapdragon Satellite platform, its satellite connectivity chip for smartphones.
Satellite-based communications can send and receive data in remote or rural regions where other telecommunications networks are not available. Qualcomm first announced Snapdragon Satellites in January this year, for which it had partnered with US-based satellite operator Iridium.

"By incorporating Snapdragon Satellite into next-generation devices, our partners will be able to offer satellite messaging capabilities thanks to a mature and commercially available global LEO constellation, which can allow subscribers around the world to communicate outdoors with emergency service providers, as well as family and friends," Qualcomm said in a statement.
Qualcomm's work with Android device makers is likely to step up competition between those brands and Apple, which in December last year unveiled the ability to send emergency satellite messages as one of the key features of its newest iPhone line-up.
Those new iPhones contain a chip from Qualcomm, even though Apple said in an official statement that they also contain custom hardware and software that are proprietary to Apple.

However, unlike Apple's Emergency SOS via Satellite, which only lets users send emergency messages, Android phones supporting Qualcomm's tech are launching solutions that aim to give users the ability to send two-way texts in dead zone areas.
Also, with the Android partnership, Qualcomm did not mention any specific date even though it had earlier said that some Android phones would have the features by the second half of this year.
To be sure, as Qualcomm has named its partners for Snapdragon Satellite, only last week, Lenovo-owned Motorola and Bullitt Group, a UK-based international mobile phone and consumer electronics business have announced the launch of their first Android smartphone with two-way satellite messaging built-in at the MWC 2023.

The Motorola Defy 2, for example, a rugged 5G smartphone comes equipped with MediaTek's satellite connectivity tech and Bullitt's satellite messaging service. Motorola also has a compact satellite link device that gives any Android or iOS device satellite connectivity, it said.
Meanwhile, South Korean electronics maker Samsung Electronics announced last week that it has secured standardised 5G non-terrestrial networks (NTN) modem technology for direct communication between smartphones and satellites, especially in remote areas, where there is no cellular network connectivity. By using its own chip - Exynos chip - Samsung said it will help global telecom carriers, mobile device makers and chip companies ensure interoperability and scalability in their services offered.
---