Foxconn sales decline despite China reopening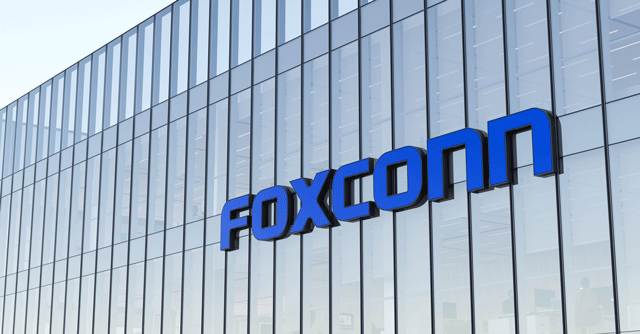 Foxconn, one of Apple's largest suppliers, said that its sales were down 11.65% from the previous year at the same time due to declining demand for electronics.
The company reported a decline in monthly sales to NT$402 billion ($13 billion) last month. On the other hand, sales numbers from the previous two months indicate an outlook "roughly in line with market expectation" for the first quarter.
Foxconn added that operations at the world's biggest iPhone factory in the Chinese city of Zhengzhou are recovering from Covid disruptions.

Foxconn said that "due to conservative customers' pull-in," sales from computers, smart consumer electronics, and cloud and networking goods fell in February compared to the same month a year earlier.
"Based on the revenue performance in the first two months, the outlook for first quarter 2023 is roughly in line with market expectation," the company added.
Last year, Apple warned that iPhone 14 shipments might be delayed because Chinese authorities have shut down the neighborhood in Zhengzhou where Foxconn's mega-factory is situated. After two weeks of calm, demonstrations broke out at the facility, this caused production delays as hundreds of workers abandoned their lines, reported by BBC on November 7, 2022.

Foxconn said last month that its income for the month of January had increased by 48.15% from the same period a year earlier, setting a new high, as production in Zhengzhou had resumed its pre-pandemic levels.
The business also made an announcement over the weekend that it was looking at possibilities in India. Foxconn's chairman and CEO Young Liu just returned from a trip to India, where the company plans to dramatically expand its operations.
On Friday, the government of Karnataka announced that 300 acres had been set aside to establish a plant for the assembly of iPhones. This was reported by Reuters on March 3.

In a tweet, the state's investment promotion agency predicted that the decision will result in the creation of 100,000 jobs inside the state over the next decade.
Super stoked to announce a mega investment by @HonHai_Foxconn in Telangana that will create employment for a whopping One Lakh youngsters in Telangana

The announcement is made after Chairman of FoxConn Mr Young Liu met Hon'ble CM Sri KCR Garu at Pragathi Bhavan today pic.twitter.com/zzFAnBxcvz

— KTR (@KTRBRS) March 2, 2023
Many Apple vendors, including Foxconn, presently manufacture iPhones in India. The gadgets are assembled in Tamil Nadu by the Hon Hai Precision Industries firm, which is based in Taiwan.
---