Mentorship, stronger allies at work can help women in tech: Jyoti Ahuja, Intuit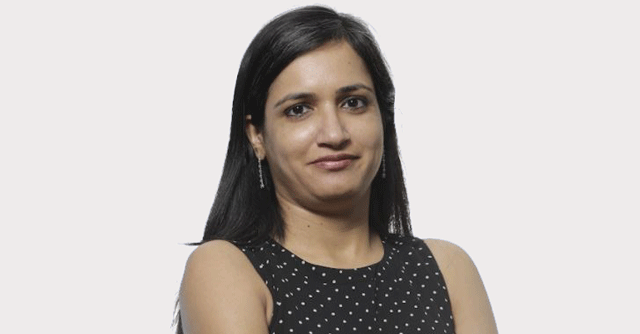 Each Women's Day, companies in the technology industry promote the various steps they have taken to increase the participation of women in tech. However, despite many women in senior leadership roles in tech today, women tech executives continue to face a number of challenges in their careers. In an interview, Jyoti Ahuja, Director of Engineering, Intuit, said that lack of mentoring programmes coupled with no strong allies at the workplace and lack of pay equity continue to add to the challenges for women in the post-pandemic workplace. Edited excerpts:
What are the challenges women techies are facing in the last 2-3 years, especially in the senior roles?
The almost overnight switch to a full-time remote setup was more challenging for many women professionals as they had to deal with the extra burden of managing the household and fulfilling professional responsibilities. In the post-pandemic times, even as companies move into the hybrid mode, in-person opportunities to meet have certainly increased. But building regular cadences around work remains a challenge.

Additionally, unconscious bias, lack of equal growth opportunities and pay equity, absence of continuous mentorship and also the low confidence to express views and opinions are some of the other challenges women techies' encounter.
Which tech skills or job roles do women techies find more challenging?
In terms of skills, there is an ongoing challenge to pursue and build on emerging technologies like data analytics, cloud computing, artificial intelligence (AI) and machine learning (ML). These areas are constantly evolving and require techies to always be on top of what's happening in the ecosystem, going above and beyond someone's daily jobs in most cases. While this may be applicable to both genders, the challenges are greater for a woman as her scope of responsibilities does not start or end just at the workplace.

How do you think they can overcome such challenges?
First of all, companies need to establish and execute proper systems and policies, such as upskilling and reskilling, caregiving assistance, flexible schedules, and equal pay, to promote diversity, equity and inclusion. They should provide appropriate learning opportunities, mentoring, and networking opportunities for women to accelerate their career paths and establish sustainable careers in technology. For example, companies need to address specific requirements of female learners in their training initiatives. Communication on setting expectations should also be clear and open so that technologists have the time and bandwidth to upskill themselves. Women techies at the workplace also need to get creative with thinking about newer avenues for these kinds of conversations and skill building.
As a woman tech leader what kind of challenges did you face in the industry?

As a woman techie, I feel most of us do not have enough role models to look up to, especially in areas like AI and data analytics. This also limits our opportunities to access the informal post-work gatherings, which help build camaraderie with colleagues and leaders. This constant sense of missing out on such opportunities may add to the anxiety of losing out on learning and growing along with your peers. Another area I have experienced obstacles at times is in effectively communicating my thoughts and ideas to a larger audience. As most of the time, we are focusing on the tech part, we end up giving less focus in inculcating softer skills, like the art of influencing and executing communication.
---