Microsoft introduces AI-powered Dynamics 365 Copilot to automate repetitive tasks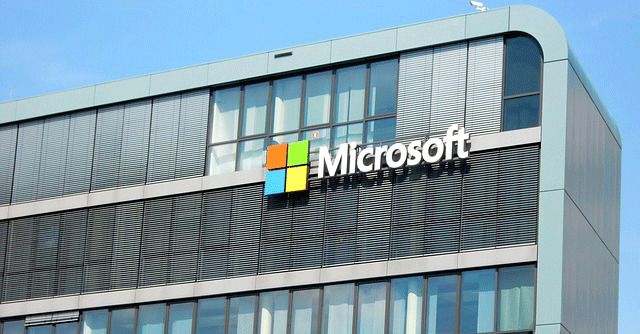 Software company Microsoft has unveiled its latest AI-powered product updates, introducing the new Microsoft Dynamics 365 Copilot to help human workers avoid mundane, repetitive tasks sales, marketing and customer services and 'delegate' those tasks to machines.
After battling with rival Google over AI search, experts believe with this new move, the Redmond company is looking to catch up with players in the corporate applications market such as Oracle Corp., Salesforce Inc. and SAP SE.
Based on technology from OpenAI, the startup behind ChatGPT and backed by Microsoft, the new software can draft contextual chat and email answers to customer-service queries. It can help marketers come up with customer categories to target, and write product listings for e-commerce, the company said in a blog post.

The strategy follows a successful debut for an AI programming tool called GitHub Copilot last year and Microsoft's expansion of its investment in OpenAI, the maker of ChatGPT, in January this year.
Microsoft said that automated content creation and algorithmically-driven behaviour as a way to help employees using customer relationship management (CRM) and enterprise resource planning (ERP) systems avoid rote work.
"Copilot brings the power of next-generation AI capabilities and natural language processing to Dynamics 365, working alongside business professionals to help them create ideas and content faster, complete time-consuming tasks, and get insights and next best actions – just by describing what's needed," explained Emily He, corporate VP of business applications marketing at Microsoft, in a blog post published on Monday.

In recent months, the company has added language-generation tools and chatbots to everything from its Bing internet-search engine to the Teams corporate-conferencing software. Microsoft also said its next set of AI announcements, planned for March 16, will relate to 'workplace productivity'.

New generative AI systems such as ChatGPT and DALL-E have caught greater attention in the past year as businesses expressed concerns on the implications of these content generating tools. Many organisations and institutes have banned the use of ChatGPT and some have asked workers not to share confidential information as they are anxious about how private corporate data will be treated by AI products in use.
---