Google rolls out VPN service to its individual cloud subscribers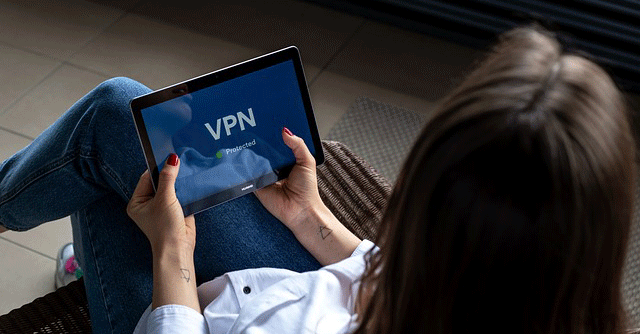 Google is rolling out a virtual private network (VPN) service to all Google One subscribers as it looks to strengthen its security and privacy offering. Last month, the big tech company expanded access to client-side encryption (CSE) to Gmail and Calendar, allowing enterprise users to encrypt their emails and calendar invites.
In addition to the VPN service, Google also announced a Dark Web monitoring tool for users in the US who want to keep track of their personal information circulating on Dark Web marketplaces without their knowledge.
Google's VPN service will be available to all subscribers, including those on basic plans, across all platforms scuh as Android, iOS, Windows, and MacOS. It will be initially available to users in 22 counties including the US, UK, Australia, Canada, South Korea, Japan, and Germany.

India, which introduced new cybersecurity rules last year that require VPN companies to collect and store data of their users for five years, is not on the list of the 22 countries that are getting the VPN service.
Google will also allow users to share the VPN with up to five family members if they are on the same Google One plan.
"VPN by Google One adds more protection to your internet activity no matter what apps or browsers you use, shielding it from hackers or network operators by masking your IP address," Esteban Kozak, Director of Product Management at Google One, said in a blog post.

Apple also provides a VPN service called Private Relay as part of its iCloud subscription. It keeps all browsing sessions like the address of websites on Safari browser private by encrypting domain name system (DNS) records.
The Dark Web monitoring tool will allow users to scan the Dark Web for any personal information such as name, email, phone number, address, and social security number. If it finds a match it will alert the user and also guide them on how they can protect that information. It will also alert users if it comes across any information compromised during data breaches. Users in the US can access this tool in the next few weeks, according to Google.
Stolen personal data including login details, social security numbers, and card credentials fetch high prices on Dark Web. Such information can be used for financial fraud, identity theft, and other crimes putting users at risk.

The use of VPN among individual users has grown in recent years to keep browsing sessions private, protect personal information from surveillance and hackers, and bypass Internet restrictions to access banned websites and apps.
---