Consumer Affairs ministry launches WhatsApp chatbot for addressing complaints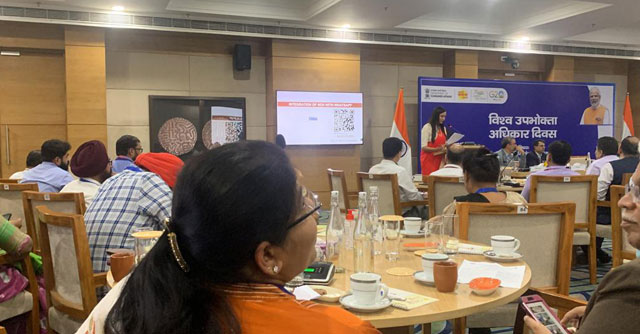 The government has launched a WhatsApp chatbot to register consumer complaints. It was jointly launched by the ministry of consumer affairs, the conversational platform GupShup, and messaging platform WhatsApp.
To register a complaint, earlier consumers had to reach out to National Consumer Helpline (NCH) through the app or log in to the helpline portal. The new 24X7 WhatsApp chatbot will allow logging in a complaint within a short time. Currently, NCH receives the highest number of complaints from e-commerce, banking, telecom, and digital payment modes.
The chatbot is available in both English and Hindi. Consumers can send message to 8800001915 to register complaints, check the status of the filed complaints, and read frequently asked questions (FAQ) within the same chatbot. Alternatively, consumers can scan the QR code on NCH's website to enter the chat.

"The launch of the WhatsApp chatbot for filing consumer complaints is a step forward in our efforts to empower consumers through awareness and education and underpins our efforts on consumer protection in India. We are committed to providing access to efficient query resolution and redressal mechanisms to consumers and the WhatsApp chatbot is a significant step in that direction," said Nidhi Khare, additional secretary, Department of Consumer Affairs.
Gupshup has partnered with different governments in the past too. In December 2021, Gupshup partnered with the Maharashtra State Election Commission to build a chatbot to provide information on voter registration, booth location, and voter enrollment, among other details. The Madhya Pradesh Chief Minister office also uses the Hindi language bot by Gupshup for disseminating information on different government schemes.
In January, Gupshup launched Auto Bot Builder for developing advanced chatbots for enterprise requirements. Based on GPT-3, the Auto Bot Builder fine tunes the underlying model using a proprietary enterprise knowledge base and domain expertise.

---