Digital literacy, mentorship will pave the way to achieve diversity in tech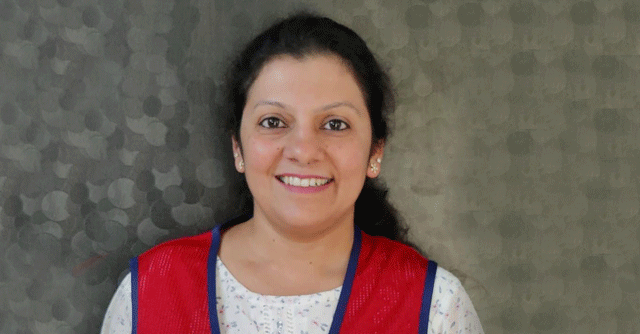 When we talk about technology and innovation, a key concern that surfaces is the inclusivity of it. If tech-driven innovations are bound to impact billions of lives globally, it is imperative for those who innovate, to embrace diversity and equal representation of perspectives from women and other underrepresented groups. For instance, artificial intelligence algorithms and machine learning models that learn output from diverse datasets today can derive actionable insights for future innovation that are free of bias.
To mobilize this need at a ground level, organizations must prioritize diversity and inclusion in a way that goes beyond hiring numbers. It is important to see how women in technology roles evolve through various levels. As with many other professions, women in tech comprise more in number at the 0-10 year's level but fall steeply as we go up the experience ladder. Adopting an inclusive recruitment process and ensuring a flexible work environment that welcomes new ideas, experiences, and cultural backgrounds will help organizations achieve the gender ratio target; at the same time what's also important is adopting a program-led approach to enable women to grow their careers.
There is a need to address digital gender disparity through stages. While the technology industry has made significant strides in bringing about a world of disruption and transformation, it has also necessitated digital education and technological upskilling for this progress to continue into the future. For instance, online learning during the pandemic had a positive impact on many – but for only those who had the means and the skills to operate computer devices. This divide seems to be starker between men and women, and in fact, educationists argue that online remote education has increased the gender discrimination faced by female students. Even a report by UNICEF says that it has been relatively more challenging for women to adopt digital practices, which in turn is replicating this gender divide even in the digital realm.

Organizations must build holistic programs aimed at upskilling and reskilling women in technology to be on par with their counterparts – it's not a comparison but addressing the skills gap can't be ignored. Especially for women who are returning to work after career gaps, the onus lies on organizations to provide them with an inclusive and equitable workplace where they can reintegrate, re-learn, upskill, and navigate their careers at pace. Supporting them with the right resources such as creche facilities, well-being benefits, and flexible work models can further enable them to work at their highest potential.
While upskilling will enhance capabilities, mentorship, and ally networks can help women, especially those who are re-joining the workforce, in more ways than just finding a job. A strong mentor can effectively help individuals become more confident, and resilient, and even guide career paths. A highly underrated activity – networking can expand the circle of influence, create a symbiotic bond and enable continuous learning. Conscious efforts should be made to build a network of strong allies at the workplace, especially of men; they can play the role of sponsors and help in opening doors to bigger opportunities.
Building allies and networking can pay specific reinforcements while returning to the workplace from career gaps – the last stage when drop-outs are most common. Women at this stage tend to feel more vulnerable, inadequate, and judged but having the right support system can make all the difference. Here, instead of perceiving a career gap as negative, take it as an opportunity to make concentrated efforts in closing the skills gap, reconnect with networks, and just be aware of the latest trends.

A more diverse and inclusive tech ecosystem will require the collective efforts of each stakeholder in the industry- the government, industry, academia and even influencers can come together and become the seedbed for flourishing women in tech. All it takes is a step towards a constant conscious effort to nurture young talent and upskill the existing women in tech for the greater good – it is all about prioritizing equity over equality. By acting as a cradle of guidance, mentorship and providing access to the right tools, the tech industry will help bridge the digital gender divide. The vision for a tech-driven future will be more inclusive.
---