Microsoft adds next-gen AI to Word, Excel, PowerPoint, and more with Microsoft 365 Copilot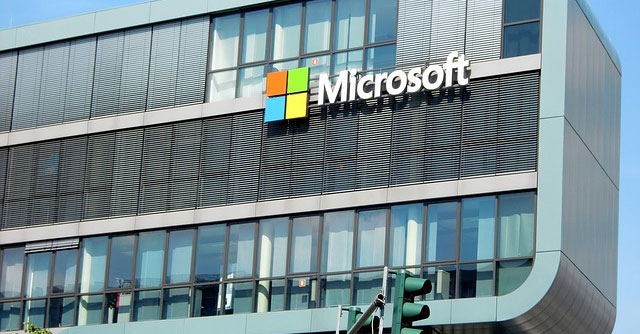 Just a month after announcing artificial intelligence (AI) integration with its search engine Bing and browser Edge, Microsoft has announced that it is now integrating the AI-powered capabilities, called Microsoft 365 Copilot, with its productivity suite, which includes Word, PowerPoint, Excel, Outlook, and Teams, and more.
Earlier this month, Microsoft has integrated its Dynamics 365 business apps that include its enterprise resource planning and customer relationship management intelligent business applications with AI capabilities to help "human workers delegate tedious tasks to machines".
In a blog post on Thursday, Microsoft said that the new AI tool is aimed at increasing work efficiency, creativity and productivity. The software giant said it is currently testing the Copilot in Microsoft 365 with 20 customers, including eight in Fortune 500 enterprises. The company will expand the access in preview to customers more broadly in the coming months.

Jared Spataro, corporate vice president, Modern Work and Business Applications, Microsoft said in a statement that Copilot combines the power of large language models with your data and apps to turn your words into a powerful productivity tool. "It's enterprise-ready, built on Microsoft's comprehensive approach to security, compliance, privacy and responsible AI," he added.
The company also explained in its blog that how Microsoft 365 Copilot is seamlessly integrated in the apps people use every day, helping them stay in the flow of work and freeing them to focus more on the task at hand and less on the busy work. For example, Copilot in Word can write, edit, summarise and create right alongside people as they work. Copilot in PowerPoint enables the creation process by turning ideas into a designed presentation through natural language commands. Further, in Excel it would help users unlock insights, identify trends or create professional-looking data visualisations in a fraction of the time.
The company further said that Copilot in Outlook can help synthesize and manage the inbox to allow more time to be spent on actually communicating and in Teams, it makes meetings more productive with real-time summaries and action items directly in the context of the conversation.

Besides Microsoft 365 Copilot, Microsoft announced a new tool called Business Chat. Aimed at enterprises, the tool is said to tap into the power of the Microsoft Graph in real time to bring together data from across documents, presentations, email, calendar, notes and contacts to help summarise chats, write emails, find key dates or even write a plan based on other project files.
When it unveiled the new Bing in February, Microsoft promised to integrate AI into more of its products. The company is among a number of businesses racing to bring new AI capabilities to its services.
Google earlier this week said that it is adding AI tools to its Workspace apps, including generative writing features in Gmail and Docs. Facebook parent Meta is experimenting with AI-powered chat on WhatsApp and Messenger, and Grammarly is launching an AI feature to craft email messages, social media posts and more. Earlier this week, Microsoft confirmed that Bing is using OpenAI's GPT-4 technology.

---