Broadcom-VMware deal faces antitrust hurdle after UK regulator issues warning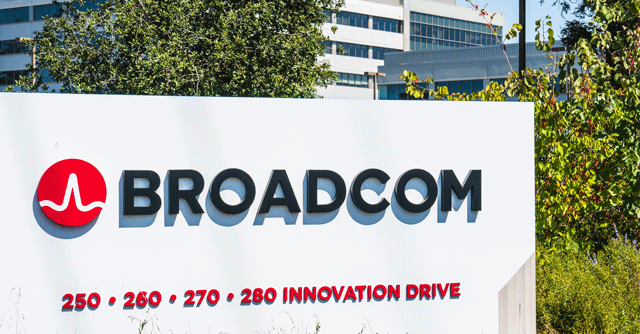 Chipmaker Broadcom's bid to acquire VMware for $61 billion has set off anti-competition alarm bells in the UK. Central Markets Authority (CMA), UK's antitrust watchdog, expressed concerns over the deal as it believes that Broadcom can use it to cut out competitors from supplying VMware-compatible hardware components such as network interface cards (NICs), storage adapters and FC switches that are used in servers.
CMA's concerns over the deal stem from the fact that compatibility with VMware's software is critical for the server hardware components sold by Broadcom and its rivals.
"We are concerned this deal could allow Broadcom to cut out competitors from the supply of hardware components to the server market and lead to less innovation at a time when most firms want fast, responsive, and affordable IT systems," said David Stewart, Executive Director, CMA.

The antitrust regulator also warned that the deal could give Broadcom access to commercially sensitive information about upcoming products that its hardware rivals currently supply to VMware. They fear that it could hurt innovation.
In addition to supplying chips, Broadcom is also a leading provider of hardware components such as NICs and storage adapters, while. VMware is a leading provider of server virtualisation software, which makes servers more efficient. Its customers include banks, telecom firms, and governments.
To be sure, according to Gartner, VMware was the market leader in the global virtualisation infrastructure software market in 2021 with a 72% market share.

The observations made by CMA were part of the first phase of the investigation into the deal. The regulator has given Broadcom 5 days to submit its response to the concerns raised by them. If the response is not satisfactory, the regulator will open phase two of its investigation.
Broadcom announced its plans to acquire VMware last year, making it the second biggest deal of 2022 after the $68 billion Microsoft-Activision deal, which is also being investigated by regulators on both sides of the Atlantic ocean.
The Broadcom-VMware deal is also being looked into by antitrust regulators in the EU and the US. The Federal Trade Commission (FTC) of the US is reportedly in talks with various companies to get them to sign declarations for a lawsuit to block the deal.

Regulators in the EU are also planning to send an anti-competition warning to the two companies over the impact of the deal, according to a February report by Reuters.
---