Menlo Security opens new CoE in Bengaluru; to launch new products, hire engineers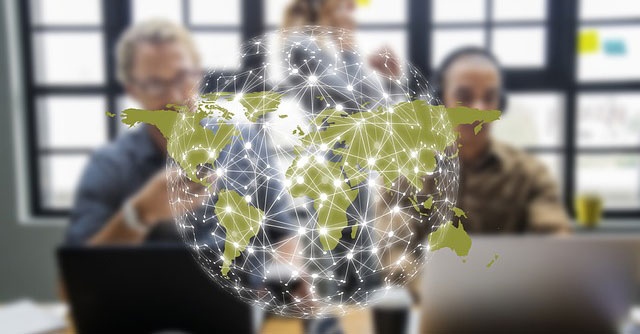 US-based cyber security company Menlo Security announced its expansion in India market by launching a regional Centre of Excellence (CoE) based in Bangalore. The company also plans to hire engineers in the country without revealing any specific number and said that it will roll out cutting-edge cyber security products for its global market from this hub.
The company founded in 2013 by three cyber security veterans Amir Ben-Efraim, Gautam Altekar and Poornima DeBolle, said that with close to 10% of its global staff based in Bangalore, the CoE serves as an R&D facility for new technologies, and as a support hub for customers in the Asia Pacific (APAC) region and around the globe. It also has a number of clients in the region across industries such as banking, airlines, and technology, the company said without mentioning any name.
The company said that it is growing at approximately 20% year-on-year in the region. "Menlo is at a very exciting stage of its growth, and India is an important part of our growth story," Poornima DeBolle, Menlo Security's Co-Founder and Chief Product Officer, who is in India to officially open the Centre of Excellence, said.

She added that the company is making 'significant investments' in this market with a multi-functional product team of R&D, security research, cybersecurity training, and global customer support and professional services.
DeBolle also said that in addition to tapping into the incredible talent in India for product development, the company is excited about bringing its market-leading Isolation Platform to this market to help with cybersecurity challenges created by increased Internet penetration.
"We see an increase in Highly Evasive Adaptive Threats (HEAT) targeting Indian companies and governments. We look forward to partnering with leading cybersecurity channels in India to deliver protection against web and email threats," she said.

Explaining the term in a whitepaper published by Menlo Security last month, the company said, HEAT attacks are a class of cyber threats targeting web browsers as the attack vector and are used to deliver malware or to compromise credentials, that in many cases lead to ransomware attacks.
DeBolle further informed, "Our aim is to develop products in India. The growth of internet penetration in the country has created its own challenges as it means more people working in the web browser and a new breed of attackers and threats. For us, it is an opportunity to recruit and work with the very best talent and bring to market best-of-breed products."
Notably, one of its products, Menlo Private Access (MPA), launched in 2022, was the first product to be developed in India. It offers a zero-trust approach with fast, seamless access to internal applications without relying on legacy virtual private network (VPN) services.

The company has claimed that the new solution helps secure web applications from untrusted users and endpoints without impacting employee productivity, and also isolates threats before they reach the end user.
The Indian cyber security market is growing rapidly in India and spending on security in the country by businesses and governments is forecast to total $2.65 billion in 2023, an increase of 8.3% from 2022, according to a report published in February by market research firm Gartner.
"The increase in adoption of digitalisation, cloud applications and the rise in remote workers exposes Indian organisations to greater security risks," said Rustam Malik, Senior Principal Analyst at Gartner. He added that in addition, growing concerns on the rising number of ransomware attacks coupled with stringent government measures on digital data protection and security breach reporting are pressing companies to increase their security spending in the next one year.

---