Indian tech SMEs' revenue to double by FY30: Nasscom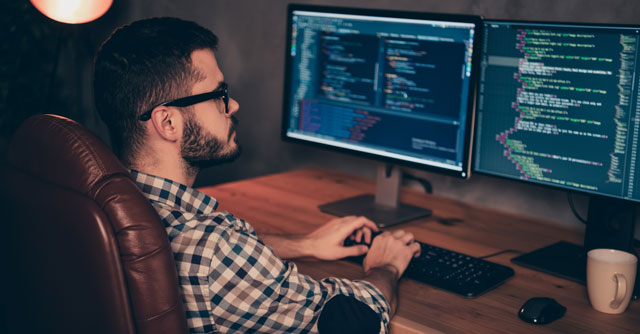 Indian small and medium-sized enterprises (SME) in the tech industry are likely to generate revenue of $35-40 billion by FY30, up from $15-20 billion in FY23, according to a report "Indian Tech SMEs" released by industry body Nasscom on Tuesday.
Digital tech SMEs, which offer cloud services, advanced analytics, and AI solutions, will account for 35- 40% of the overall tech SME revenue by FY30 up from 21% in FY23, the report added. The overall tech industry in India is expected to double its revenue to $500 billion by FY30.
According to Nasscom, 60% of the tech SMEs are BPOs, while 20-25% of the SMEs are in IT services, and 15% offer software products and software as a service (SaaS). The industry body defines tech SMEs as firms that predominantly offer legacy IT, BPM, and subcontracting services, while digital tech SMEs are those that offer cloud and digital transformation services and have also ventured into advanced analytics and AI/ML.

The report shows that 75% of tech SMEs' customers are either SMBs in India or foreign tech SMEs. Majority of these tech SMEs are still dependent on their founder networks for business opportunities.
Further, the report shows that the number of people working for tech SMEs in India is expected to grow at a CAGR of 10.1 % from over 550,000 in FY20 to 740,000 in FY23. It also found that 70% of the workers in tech SMEs were located in six Indian cities including Delhi, Mumbai, Hyderabad, Bengaluru, Chennai, and Pune, while 22-25% were from growing hubs such as Jaipur, Coimbatore, and Trivandrum.
In terms of spending, three out of four tech SMEs had minimal or zero marketing budgets. Their spending on R&D was as low as 0.1-0.2%, while the more successful ones spent 3-5% of their revenue on R&D.

"The Indian tech sector has more than 10,000 SMEs dedicated to provide traditional & digital services to tech buyers globally as well as domestically," said Debjani Ghosh, President, Nasscom.
Ghosh added that traditional tech SMEs' shift to digital services is imminent.
Nasscom forecasted that digital growth will outpace demand for traditional tech SMEs. Demand for emerging tech will disrupt many legacy services, impact existing roles and skills, and lead to more flexible hiring arrangements.

"Supportive government policies, incentive schemes and dedicated SME – industry–academia connections will further augment the sector's growth and help achieve double digital revenue growth vision by FY30E," said Ghosh.
---