How the metaverse will shape the future of payments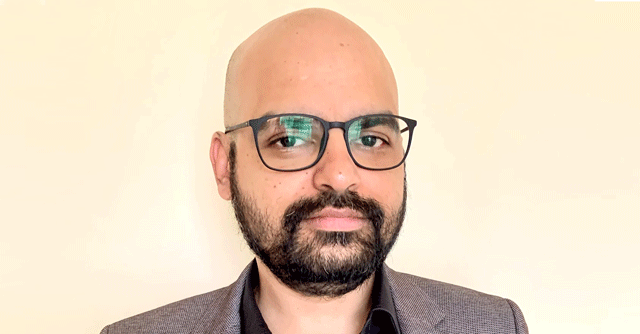 The metaverse is an amalgamation of physical and digital realms, with multiple technologies including, augmented reality, virtual reality, artificial intelligence, distributed ledger technology, mixed reality forming a single connected playground. Businesses now have the opportunity to take advantage of the metaverse for different purposes, such as gaming, commerce, education, and digital payments.
The diverse use cases demonstrate that the Metaverse represents a significant growth opportunity for several businesses and brands in this decade.
It will be interesting to note that business-to-business (B2B) and business-to-consumer (B2C) services allow you to transform your digital products into the metaverse. Businesses and retailers may interact with their consumers in more fascinating and individualized ways thanks to the immersive experiences and economic opportunities offered by metaverse. But when it comes to digital payment, the question is - how do payments work in this new world order?

Effective payment methods are required for these digital services to provide a seamless user experience. In the present scenario and ecosystem, the more commonly used payment method is blockchain-based digital currencies like Bitcoin and Ethereum. However, the Think in-game credits, tokens, and real-world currency also gets converted into a particular metaverse's personalized currencies.
In the long run, metaverse will see an upsurge in new currencies and payment methods with the advent of Web 3.0. However, the development of new payment methods in this ecosystem will depend on the rate of adoption by its users. In coming years, we will see new channels and ways of interacting, for instance, ordering goods via Alexa or video live shopping solutions.
The metaverse will offer many opportunities for digital payments, virtual world creation, and the development of digital assets. It has the potential to provide an immersive experience for users and the potential to create new business opportunities. It is an exciting concept, for sure. It will revolutionize the way we interact with digital content and create new opportunities for digital payments and the buying and selling of Non-Fungible Tokens (NFTs).

The metaverse offers users a unique experience that is not possible in real life. Here, users can make digital payments, buy and sell digital assets, and even create their virtual worlds. The metaverse also provides users with the opportunity to meet new people from different countries, gain access to global markets, and participate in activities that cannot be done in the physical world.
The metaverse is also decentralized, meaning that it does not rely on any central authority or government. As such, it is open for anyone to participate and offers users the freedom to explore, create, and engage in digital activities. Customers can utilize digital currencies created by cryptocurrency and blockchain technology for inexpensive financial and other asset transactions.
Governments are adopting the metaverse, which is guided by new avenues to improve department-wise efficiency. The metaverse enables an enhanced people-government officials' interaction at a large scale. It also creates a landscape that needs separate regulation and governance guidelines. Payment transactions in the metaverse will help eradicate corruption from public offices.

A good example can be how Dubai government offices have been set up in the metaverse. The Dubai government has announced a five-year Metaverse strategy that will create $4 billion worth of opportunities in the virtual space. This metaverse city will employ as many as 40,000 people. Moreover, the virtual assets' utilities will generate profit from optimized services in a faster, safer, and more transparent manner wherein users will experience new horizons of digital payments in the metaverse.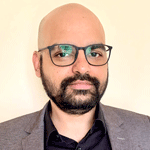 Sheik Mohideen
---
Sheik Mohideen is the Senior Vice President, SMB and Partnerships at Worldline India.
---