Spotlight: CXO movements this week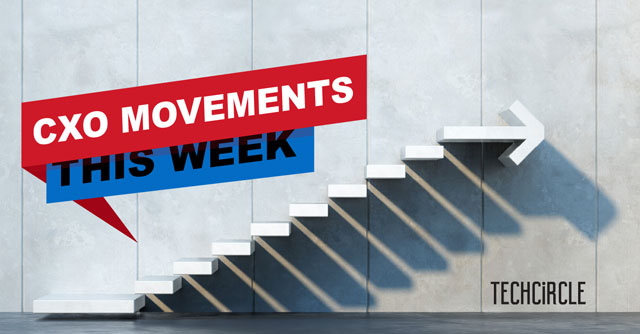 The week (April 1-7, 2023) was buzzing with several CXO movements in the tech industry with some of the major appointments in key business positions. IT services firms like Wipro and Infosys made important new appointments, while non-tech firms like ITC Limited has a new boss to lead some of its digital affairs. Movements also happened in startups like Swiggy. Here's the roundup:
Ex-Wipro exec Rajan Kohli joins healthtech firm CitiusTech as CEO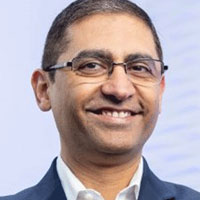 Rajan Kohli, a senior technology executive, who stepped down from Wipro in February this year, has joined CitiusTech Healthcare Technology, a US-based healthcare solutions provider as Chief Executive Officer (CEO), the healthtech company. Kohli spent nearly three decades at Wipro, working in various leadership roles. Most recently, he served as President of Wipro's Integrated Digital, Engineering, and Application Services Business Line (iDEAS), and led a team of over 100,000 employees. (Read more)

Wipro elevates Badri Srinivasan to lead India business alongside SEA
Indian IT services firm Wipro announced the elevation of Badri Srinivasan to lead both India and South-east Asia (SEA) operations for the firm. The top executive, who joined Wipro from fellow IT services firm Infosys in January last year, was most recently the managing director for Wipro SEA, and will now take charge of India operations too as part of the company's Asia-Pacific, Middle-east and Africa (APMEA) business division. (Read more)
Vedanta makes another C-level appointment for chip business in India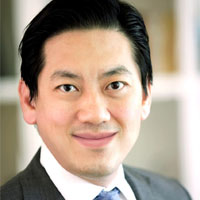 Less than two months after the appointment of a new chief executive officer, David Reed, to lead its semiconductor business in India, Vedanta-Foxconn Semiconductors Limited (VFSL), has made another C-level appointment, hiring Lawrence (Wong Chee Yoong), a senior director of Human Resources (HR) for its chip business. With over two-decades of experience in the semiconductor industry, Lawrence will be responsible for hiring global talent and building the company's talent pipeline across multiple functions as the company looks at establishing a state-of-the-art semiconductor fab unit and semiconductor assembling and testing unit in the country. (Read more)
GlobalLogic promotes Piyush Jha to the position of MD, head of India and APAC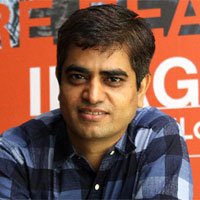 US-based digital engineering company GlobalLogic Inc. announced the appointment and role change of Piyush Jha to the position of Managing Director and Head of India and APAC. He succeeds Sumit Sood, an executive with over two decades of experience, who has now been appointed as the Chief Operating Officer (COO) for GlobalLogic. A founding member of GlobalLogic, Jha was most recently senior vice president- strategy and technology in the APAC region. Since the company's inception in 2004, he has played a pivotal role in building and leading teams of top technologists across APAC to drive innovation and digital transformation for businesses, globally. (Read more)

Swiggy CTO Dale Vaz steps down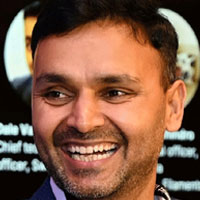 Food and grocery delivery platform Swiggy's chief technology officer Dale Vaz has stepped down from the position. Madhusudhan Rao, the company's senior vice president of consumer tech and fintech, will be succeeding Vaz. Vaz spent close to five years with Swiggy, where he joined after an 11-year stint with the e-commerce company Amazon. As per Swiggy's statement, Vaz is moving to pursue his entrepreneurial ventures. He will continue in his role at Swiggy till May 2023 and will be associated with the company for an extended period of time in an advisory role. (Read more)
IT firm Birlasoft appoints Kamini Shah as the new CFO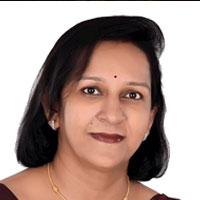 CK Birla Group company Birlasoft, which provides digital and IT services to enterprises, has appointed Kamini Shah as the new chief financial officer (CFO). A former Wipro executive, Shah has over 25 years of experience in finance, supply chain, commercial, and business planning and operations, according to her LinkedIn profile. Prior to joining Birlasoft, Shah was the CFO at Wipro's strategic market unit Americas One from January 2021 to January 2023, where she led the structuring of commercial proposals and deal pricing for multiple regions. Shah has also served as CFO at IT firm Mphasis and has worked as strategy and planning leader at Hewlett-Packard. (Read more)
Gaurav Kataria joins ITC Limited as VP Digital and CDIO
IT veteran Gaurav Kataria has joined ITC Limited as vice president digital (manufacturing) and chief digital and information officer (CDIO). Prior to joining ITC, Kataria was the CDIO at Sai Life Sciences Ltd for three years, where he drove the digital and IT strategy in line with its vision and growth globally. He comes with more than two decades of experience across digital transformation, technology, consulting, marketing and strategy. Kataria is an engineer with a master's degree from BITS, Pilani, and pursued executive business education from Harvard Business School, Boston, MA.

IESA announces new executive council for 2023-24, names Sanjay Gupta as chairperson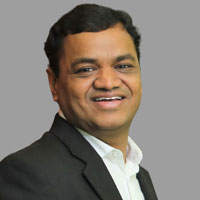 The Indian Electronics and Semiconductor Association (IESA), the trade body representing the Indian Electronics System Design and Manufacturing (ESDM) industry has named Sanjay Gupta, president and chief executive officer of Spark Minda, as its new chairperson. Gupta, who was earlier vice chairperson at the Association succeeds Vivek Tyagi, general manager and business unit head at Rptech who was appointed chairman for FY2022-23. (Read more)
Analytics firm Neo4j appoints former Google exec Sudhir Hasbe as its chief product officer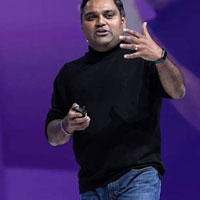 US-based analytics firm Neo4j that is in the graph database space has appointed Sudhir Hasbe, a former Google executive, as its chief product officer (CPO). In his new role, Hasbe will oversee Neo4j's software portfolio across its native graph database and data science offerings, and will report to the chief operating officer (CEO) and Co-Founder Emil Eifrem. At Google, Hasbe led product management for Google Cloud's data analytics platform which includes industry-leading products like BigQuery. (Read more)
Crypto exchange firm ZebPay, appoints Abhishek Gupta as its new HR head
ZebPay, the crypto asset exchange, has appointed Abhishek Gupta to serve as its new head of HR. Gupta has been a part of ZebPay since 2021 and has been responsible for managing the company's talent strategy. Gupta has over a decade of experience in leading people strategy, policies, and programmes in various areas such as leadership development, talent management, and organisational effectiveness. He has held high-ranking positions at KFC India, DP World India, Yes Bank, and Capgemini.
---