Education, govt most targeted sectors for phishing attacks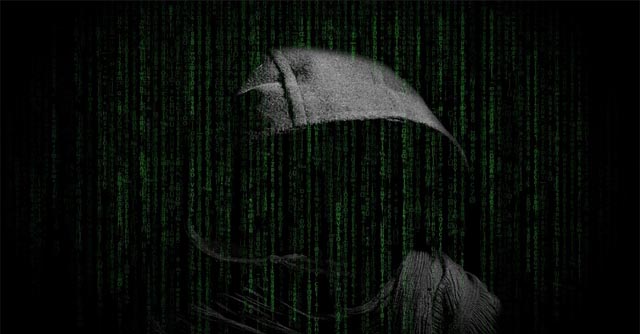 Phishing, the practice of sending fraudulent communications that appear to come from a reputable source online, such as an email, rose nearly 50% globally in 2022 compared to 2021, according to a new study published on Tuesday.
The report by cloud security firm Zscaler in its annual survey ThreatLabz Research 2023, showed that education was the most targeted industry, with attacks increasing by 576%, jumping from the eighth spot to number one last year. The researchers believe that in 2022 application process for student loan repayments and debt relief played a role in this surge.
Other industries under attack are finance, insurance, government, and healthcare, which saw just under 31 million attempts in 2021 to over 114 million in 2022, while previous year's top target, retail and wholesale, dropped by 67%.

"Phishing is one of the most prevalent threat vectors that cybercriminals use to breach global organisations. Year after year, we continue to see an increase in the number of phishing attacks that are becoming more sophisticated in nature," Deepen Desai, Global CISO and Head of Security, Zscaler, said in the report.
Desai observed that threats are leveraging phishing kits and AI tools to launch highly effective e-mail, smishing and vishing campaigns at scale. He also added that service-as-a-service models have allowed attackers to bypass traditional security models including multi-factor authentication.
Cybercriminals are making it easier to deploy phishing scams at scale, so as to quickly launch hundreds or thousands of effective phishing pages using pre-built templates. Phishing Kits help attackers quickly create an online infrastructure that provides the thin façade of legitimacy that convinces their victims to hand over private information.

Further, the report highlights new and evolving phishing campaigns resulting from the rise of AI Platforms, like ChatGPT has provided scammers and cybercriminals with an opportunity to steal cryptocurrency by using phishing tactics.
To be sure, other research reports have also observed phishing attacks are on the rise in recent years. Researchers at cybersecurity firm Kaspersky also found in 2022, cryptocurrency phishing rose significantly, demonstrating 40% y-o-y growth with 5,040,520 detections of crypto phishing compared to 3,596,437 in 2021. For example, hackers have advertised a non-existent OpenAI crypto token, and invite users to link their crypto wallets. According to Kaspersky, the rise in crypto phishing due to the downturn of the crypto market last year and that every one in seven persons suffered a crypto phishing attack globally.
Further, IBM's 2022 Cost of Data Breach Report published on July 28, by IBM Security found that the average cost of data breaches rose from $4.24 million in 2021 to $4.35 million in 2022. Like he biggest category of phishing is targeted towards users of webmail and SaaS. The report also said that around 65% of cybercriminals have leveraged spear phishing emails as their primary attack vector.

More recently, a report published in March this year by cyber security firm Cloudflare, said that Meta, PayPal and Microsoft are among brands that are most impersonated by hackers running phishing scams. According to the report, hackers create malicious domain names that seem like they belong to these well-known brands, but actually steal user data.
---