Apple iPhone calls and messages are now available on Windows 11 PCs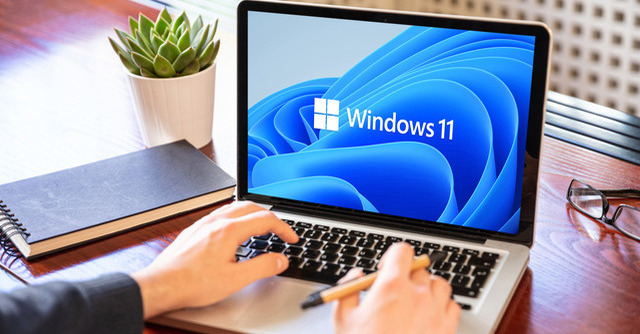 Microsoft has started rolling out the Phone Link app for iOS to all Windows 11 users. The app allows Windows 11 users with an iPhone running iOS 14 or higher to access features such as iMessage, calls, contacts, and notifications on their Windows PCs. The phone Link app for iOS was first announced in February and was made available to select users who were part of the preview program.
The big tech firm is planning to release it to all users by the middle of next month.
"We've heard positive feedback such as this is exactly what I've been hoping for on my Windows PC and we're excited to begin a gradual rollout to our Windows 11 audience with all users enabled by mid-May," said Ali Akgun, corporate vice president for Windows and Devices at Microsoft.

Phone Link is an upgraded version of the Your Phone app which was launched in 2018 as a productivity tool to save users the need to turn to their Android smartphone to check every notification and message while they are working on their PC. The Phone Link for Android was released in March 2022 with an improved tabbed interface which made accessing notifications and photos easier.
According to Microsoft, Windows 11 users can find the Phone Link app through the Search box on the Windows taskbar. However, to access iPhone messages and calls on a PC, users will have to pair the devices over Bluetooth.
The big tech firm said that messaging features are limited by iOS and messages will be session based. It will be available only when the iPhone is connected to the PC. Certain features such as group messaging will not be supported. Similarly, image and video sharing between the iPhone and Windows is not supported.

Though Phone Link gives access to messages and calls, Windows users with an iPhone can also access their contacts, calendar, photos, reminders, and notes through the iCloud website on a web browser.
Making Windows PCs work with Android and iOS has been one of the key focus areas for Microsoft in the last few years, especially after it failed to challenge their duopoly with the now-discontinued Windows Phone OS.

---