It's a wrap: News this week (April 22-28)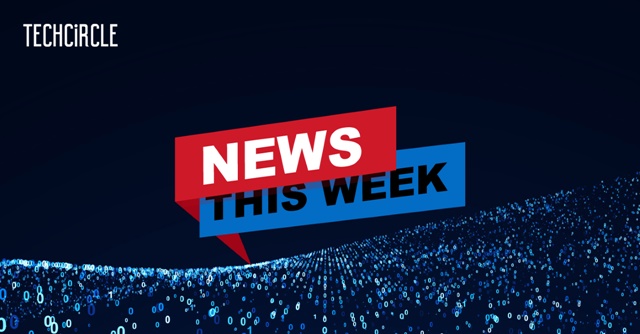 There have been multiple developments on the tech front this week — quarterly results of major tech companies and layoffs to newer updates for ChatGPT. This is the list of the most important developments this week for a quick catch up:
Microsoft-Activision deal
Microsoft's $68.7 billion acquisition of US video game company Activision Blizzard has been blocked in the UK. The UK Competition and Markets Authority (CMA) observed that the deal could lead to reduced innovation and fewer choices for gamers in the fast-growing cloud gaming business.

Microsoft vice chairman and president Brad Smith said in a Twitter post that his firm is committed to the deal with Activision and will appeal the CMA ruling. "CMA's decision rejects a pragmatic path to address competition concerts and discourages technology innovation and investment in the UK. The decision appears to reflect a flawed understanding of the market," he added.
Quarterly results: Wipro and Tech Mahindra
On Thursday, IT companies Wipro and Tech Mahindra declared their quarterly results for Q4.

Like Infosys and Tata Consultancy Services, Wipro too reported lower-than-expected revenue growth for the quarter. Its IT services revenue grew from ₹20,967.5 crore in last year's quarter to ₹23,289.3 crore in Q4FY23, an 11% increase. On the deals front, Wipro recorded the highest-ever win at $4.1 billion, up 28% annually. Further, the company's board approved the biggest share buyback to ₹12,000 crore.
Tech Mahindra, on the other hand, reported that its net profit fell 12.5% QoQ to ₹1,125 crore. The revenue for the quarter grew 13.2% year-on-year to ₹13,718.2 crore — in line with the estimates.
ChatGPT's incognito mode

Artificial intelligence (AI) research firm OpenAI said that it is rolling out new controls for ChatGPT to turn off their chat history. Dubbed "incognito mode", any conversation while chat history is disabled will not be used to train OpenAI's models or appear in the "history" sidebar. The new offering also lets users switch off "chat history and training" in their settings and export their data. Further, OpenAI is also working on a new tier of access for ChatGPT targeted at business needs.
This week, accounting giant PwC has announced a new alliance with Microsoft and OpenAI to leverage generative AI. Further, the firm will be investing $1 billion to expand its generative AI capabilities.
Layoffs at Dropbox, Clubhouse

Cloud storage company Dropbox announced that it would be laying off 16% of its staff or 500 employees due to slowing growth. In the announcement, chief executive officer Drew Houston said that 'the AI era of computing has finally arrived'. The company had laid off 315 employees last in January 2021.
Further, social media platform Clubhouse, which was born during the pandemic, has laid off half of its staff. "But as the world has opened up post-Covid, it's become harder for many people to find their friends on Clubhouse and to find their friends on Clubhouse and to fit long conversations into their daily lives. To find its role in the world, the product needs to evolve. This requires a period of change," Clubhouse founders wrote in a memo to their employees.
Google Cloud turns profitable

Google-parent Alphabet reported its quarterly results this week. One of the highlights was Google Cloud turning profitable for the first in the three years since it began reporting its metrics. As per the announcement, Google generated cloud revenue of $7.4 billion in Q1 2023. This is 27.5% up from the $5.8 billion revenue reported last year. The company also reported a gain of $191 million in operating income; last year, it reported an operating income loss of $706 million.
Competitors Amazon and Microsoft also reported growth in revenue for their cloud units. Amazon said that the revenue from AWS totaled at $21.35 billion, representing almost 17% of the company's overall revenue. Microsoft's cloud unit, which includes Azure and other cloud services grew by 27%, compared to 31% in the prior quarter.
---