First draft of Digital India Act may come by July, consultations begin this week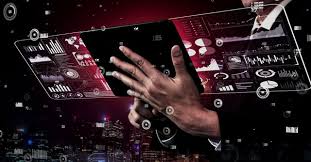 The first draft of India's impending new law for the tech sector, called Digital India Act, is likely to be released by the end of July, or early in August, according to a report on the matter by The Economic Times. According to a senior government official cited in the report, the Centre may look to open pre-draft stage consultations from lawyers and policy experts later this week, with May 3 earmarked as a date for the discussions to begin.
Following the consultations, all parties involved will be given 45 days to offer their responses. The first draft of the Act could culminate these responses, and be published in about three months' time.
The Digital India Act is expected to be the overarching regulation for all parties of the tech sector to follow, and is expected to entirely replace the Information Technology Act, 2000. The new Act will be separate from the Digital Personal Data Protection Bill introduced last year, which solely deals with the processing of personal user data. The Digital India Act, meanwhile, is expected to regulate operations that include data localisation, social media and internet platforms, and could become the base document for future tech legislations in the country. According to ET, other areas of sub-regulation in the new Act could also include online gaming, cyber bullying, e-commerce and artificial intelligence.

The move comes after an erstwhile version of the Data Protection Bill was scrapped last year, following which the Centre introduced the Digital Personal Data Protection Bill, 2022. The Ministry of Electronics and Information Technology (Meity), under whose ambit the new Digital India Act would be enforced, bifurcated the two regulations, with the latter expected to play the overarching role by replacing the 23-year-old Information Technology Act, 2000.

The Act could also overlap with the cyber security guidelines that were published under the ambit of Indian Computer Emergency Response Team (CERT-In) last year, while a separate legislation on regulating Big Tech is also expected to be under development. According to ET's report, the upcoming Digital India Act will also look to lay down market practice guidelines in order to regulate Big Tech's anticompetitive market practices.
---