What to expect from Google I/O 2023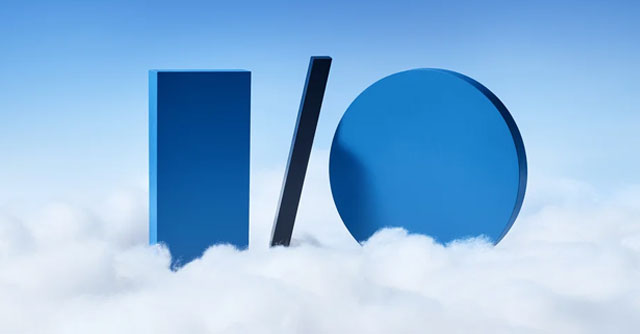 Google's yearly developer event — Google I/O — had become about the company's new devices for the past few years, but with ChatGPT turning heads, it's finally time for Google to bring Bard to more users. Scheduled for 10.30pm IST on May 10, the company's flagship event this year is set to bring improvements to its ChatGPT competitor, a focus on foldable phones with Android 14, and some new Pixel devices.
Here's what to expect:

Google AI
Microsoft and OpenAI's push for ChatGPT and GPT-4 has put the spotlight on Google. While the company has announced limited versions of its Bard chatbot, it's yet to integrate the AI into as wide a variety of its services as Microsoft.
In an interview with The New York Times in March, Google CEO Sundar Pichai claimed Bard would soon be upgraded with better reasoning, coding, and math. Google is likely to announce updates at Google I/O to redeem itself after Bard's first debut. Internal documents obtained by CNBC earlier this month suggest that PaLM 2 large language model will be released at I/O and it will support 100 languages.

In March, Google announced AI improvements to its Google Workspace, integrating the bot into its suite of productivity tools, including Gmail, Docs, and Slides.
New Pixel devices
Google is set to unveil its highly anticipated Pixel foldable device at this year's I/O, ending years of speculation among fans. The launch date of May 10 has been confirmed by the company through a teaser video. The specifications of the device have not been disclosed yet, however, the video has been released showcasing a outer display that unfolds like the one on Samsung's Galaxy Z Fold devices.

The Pixel Fold is expected to be accompanied by a teaser of the Pixel 8 and Pixel 8 Pro, which should be released later this year.
That said, it's unclear whether any of these three devices will come to India. Last year's Pixel 7 series was the first time Google brought its flagship-grade devices to India in over two years, and this year could see the same. The company is also expected to launch the Pixel 7a at Google I/O, which is the device that India will likely get its hands on.
Android 14

While the newest version of Android is released long before I/O nowadays, Google always saves some information on its upcoming mobile operating system for the event. The beta version of Android 14 is currently accessible for Pixel devices.
The final version of the upcoming operating system, internally referred to as Upside Down Cake, is expected for a potential release in the summer months of late July or August. A report by Android Central from Sep 2022 revealed that the company is working to introduce Satellite Connectivity on this OS, presumably spurred by Apple's introduction of the feature in last year's iPhones. Android 14 is also expected to have features designed for foldable devices, which should help developers build better apps for this new form factor.
The first developer previews have also indicated that additional language features, improved font scaling, and better background app management are also in the works.

Pixel Tablet
After being unveiled at last year's Google I/O conference and later showcased at the Pixel 7 launch in October, the Pixel Tablet is expected to finally make its official debut.
The upcoming device is expected to have an 11-inch display with 1600 x 2560 pixels resolution, accompanied by a sleek and sophisticated design, and powered by the Tensor G2 chipset. The company is also set to launch a Charging Speaker Dock alongside its Pixel Tablet, to provide the device with a range of flexible use cases, including transforming the tablet into a smart speaker/Nest Hub like device.

---