Google I/O 2023: Rounding up Google's new AI announcements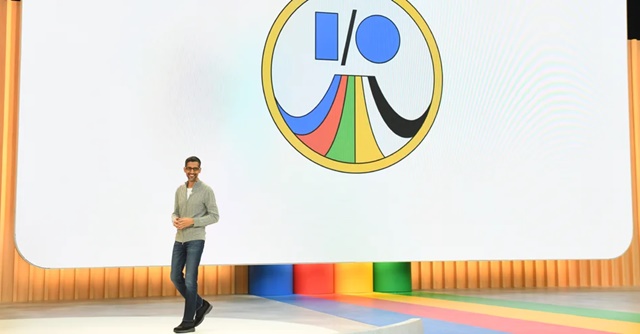 This year's Google I/O developer conference put artificial intelligence (AI) in the spotlight. Google reinvented its key services and products to integrate generative AI into nearly every aspect of its business to keep pace with rival Microsoft's similar software tools. Here is a roundup of the key AI updates at Google I/O 2023.
Google launches PaLM 2, its next-gen large language model
Google unveiled the second generation of its Pathways Language Model (PaLM), called PaLM 2. The new large language model (LLM) will power the latest version of the company's ChatGPT-rivalling artificial intelligence (AI) chatbot, Bard, and Google has claimed to have significantly improved the capabilities of its latest AI model over its predecessor. (Read more)

New AI-powered Google Search engine
Google has announced new AI-powered search experiences designed to take on Microsoft's Bing AI and ensure that Google Search users do not switch to Bing and other AI-enabled search engines. The new AI capabilities will allow Google Search to answer new types of questions and fetch more relevant information with fewer prompts. So, how does Google's generative AI for Search differ from Bard? (Read here)
Adobe's Firefly to power Bard AI platform

Google and Adobe have announced a partnership to integrate Firefly, a suite of AI-powered image tools, and Adobe Express into Google Bard. Google said that Bard will soon have the ability to generate Firefly images based on descriptive text prompts. Bard is set to provide users with visual responses instead of textual ones, much like the Bing Image Creator or Dall-E. (Read more)
Duet AI for Google Workspace
Google announced a new service called "Duet AI," which will enable users to collaborate in real time with AI across the company's Workspace portfolio including Drive, Sheets, Slides, Meet, Docs, and more. Duet AI is an umbrella term for a growing list of generative AI features across Google Workspace apps. (Read more)

Google, Nvidia to train AI via A3 supercomputers
Google announced a new A3 supercomputer to train machine learning and artificial intelligence models. Built in partnership with tech major Nvidia the new technology aims to offer a complete range of GPU options for the training and inference of machine learning models. Google said the new A3 supercomputers are "purpose-built to train and serve the most demanding AI models that power today's generative AI and large language model innovation" while delivering 26 exaFlops of AI performance. (Read more)
Bard AI now available in India

Google's generative AI chatbot Bard will now be available in 180 countries and regions including India. In March, when the big tech announced the launch of Bard, the access was limited to just the US and the UK. Google then said it would be released in other regions and languages. Also, apart from English, Bard can also be used in Japanese and Korean. (Read more)
AI in other Google services
Of the other AI-led initiatives, Google has announced new AI models heading to Vertex AI, its fully managed AI service, including a text-to-image model called Imagen. The company also said that Android Studio is getting an AI infusion with Hedgehog, a new conversational experience to help developers write code and fix bugs and answer more general coding questions.

Besides, generative AI features are also coming to Android 14, starting with Magic Compose. The feature can help draft replies using Google's Messaging app and even auto-suggest responses. Users will also get to experience Google's text-to-image feature, which allow them to generate AI wallpapers and convert photos into 3D.
Google has also launched Project Tailwind, a 'futuristic' notebook powered by generative AI which is currently in waitlist at g.co/Labs. Google said, it aims to take a user's rough notes and automatically organise and summarise them while also helping users research the topic they are writing about.

Notably, many of Google's I/O announcements related to AI are currently in beta and are months away from hitting the market.
---