We're trying to solve the last mile problem in AI: Tredence CTO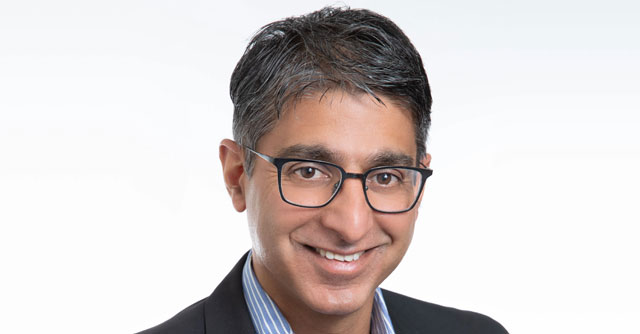 Bengaluru and San-Jose based data science and analytics firm Tredence Inc. believes that artificial intelligence (AI) and data science revolution should happen at the grassroots level, helping front-line decision makers make informed decisions with data to drive efficiency. Backed by private equity firm Advent International, the company founded in 2013 also sees strong potential in India's talent. In an interview with TechCircle, the company's co-founder and chief technology officer, Sumit Mehra, discussed the shift in the data analytics market. Edited excerpts:
What kind of changes have you noticed in the analytics and data science space in recent years? How did you adapt to the changing market?
A lot has changed in analytics and data science since we started a decade ago. What triggered the change was the quick pace of cloud adoption by businesses since 2015 and we started seeing a great opportunity in that space. Secondly, the supply of talent is worth noting. A lot more science and engineering graduates straight out of college are now focused on data science and data engineering. They have a much better knowhow on the data and many get trained and up-skilled on the job. While there's still a huge demand-supply gap, many students and professionals are getting into the data science field. Thirdly, there is a proliferation of AI tools in the market, most of them are cloud-based and help developers learn and build solutions faster. AI startups developing such tools are giving tough competition to Google, Microsoft and Amazon today in terms of cost and convenience and that's a huge shift. The pandemic coupled with the recession has completely changed the AI analytics and data science scenario. With ChatGPT and generative AI already underway, the next two years would make it very different or transformative to say the least.

How do you think ChatGPT and other generative AI tools can impact data scientists and the field?
ChatGPT can assist with a wide range of natural language processing tasks in data science, including language translation, sentiment analysis, and text classification. Besides, it is already helping data scientists with improving internal processes and supporting research in the field of AI. For example, we recently used ChatGPT for a lab project on hiring data scientists and for some training purposes. It turned out to be many times faster and cheaper than done by human manager or agents. However, while ChatGPT can save time, enhance customer experiences, automate processes, or reveal new insights, it may not perform well on certain tasks if it has not been specifically trained for them. Additionally, the output of ChatGPT may be difficult to interpret, which could pose challenges for decision-making in data science applications. So, it is important to feed the right data. That said, quality dataset is crucial for the success of any AI project.
With so many players in the data analytics space today, how do you differentiate yourself? What strategy or business model do you follow?

We are a pure data science company and we do not want to be known as a managed services company or an application development company. We practice a strong vertical strategy.
We try to solve the last mile problem in AI, something we refer to as the gap between determining insights and unlocking value from insights and it is not targeted to the CEO/CIO but it will help front-line decision makers execute informed decisions with data to drive efficiency.
For example, our data science solutions should allow shop floor employees to maximize production, help store managers build optimum inventory management, allow supply chain executives to forecast demand with precision and empower health workers with prescriptive patient recommendations. These vertical AI strategies are primarily focused on ATOM.AI, which is the company's integrated accelerator ecosystem that guides enterprises from design to experience to value generation. In our quest to improve the value and impact of our offerings for customers, we have put innovation the backbone of our business model. Tredence invests over 10% of its revenue in research and development (R&D). We are betting heavily on banking and insurance, and healthcare and life sciences as industry verticals in this year.

What are your business expansion plans for FY23, especially for India?
We are focusing on three key areas. One of course is the vertical strategy which I just talked about. The second is our focus on geography that includes acquiring new markets. Our primary market continues to be the U.S or North America. We are looking to expand into Europe, specifically, the United Kingdom, and Asia Pacific markets, including India, Australia, Singapore, Indonesia and Vietnam. The third area is focused on specific skill sets, particularly on data engineering and data science. In terms of talent, we are also heavily banking on India.
We have received $175 million in a Series B funding from Advent International in December, which has acquired a minority stake in Tredence. The company has a total staff strength of 2,000, and 80% of our team is based in India. India, we plan to recruit 1,000-plus people in 2023 - experienced professionals as well as trainees - and also expand into tier-II cities. Most importantly, we want to be known as the best data science training company with a focus on building leaders in the data analytics space.

---