Pizza Hut to use AI to recommend pizza based on mood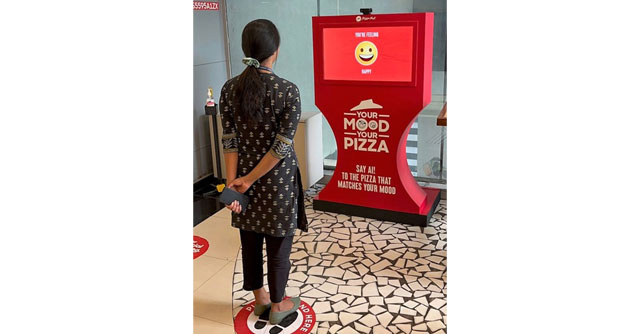 Pizza Hut is planning to deploy an AI-enabled mood detection device that uses facial expression analysis to make pizza recommendations to customers based on their mood. The device will be introduced at select Pizza Hut restaurants in Delhi, Lucknow, Hyderabad, Bangalore, and Chennai.
According to Pizza Hut, the AI device uses a statistical model that detects facial expressions by analyzing patterns such as eye movements, smiles, and frowns. The model then compares these patterns against a database of hundreds of thousands of publicly available images.
The pizza company assured that the device will store face patterns as numbers and will not save any images in any format during or after the face analysis. Its use is also optional for customers and it will analyze their facial expressions only when they are standing in front of it.

"At Pizza Hut, we believe that dining is more than just eating—it's about the entire experience. With our new AI-powered mood detector, we're taking that experience to the next level by offering personalized pizza recommendations based on our customers' moods," said Aanandita Datta, Chief Marketing Officer at Pizza Hut India.
After the COVID-19 outbreak, several restaurants in India and across the world deployed AI systems to ensure that customers and employees in the dining and kitchen areas were following the mandated safety protocols such as wearing masks. Several restaurants also experimented with the idea of using robots for preparing and serving food to customers.
For instance, in June 2020, Dineout, which was later acquired by Swiggy, integrated AI startup Staqu's video analytics platform called Jarvis with cameras installed in the kitchen of partner restaurants to ensure social distancing norms and face mask compliance were followed in the kitchens.

---