Sendbird uses Google's PaLM 2 AI to power chatbots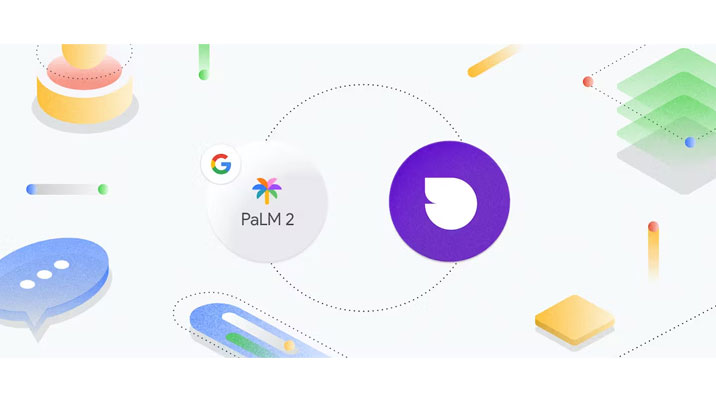 Sendbird, an in-app conversations platform, has announced the integration of PaLM 2, Google Bard's new large language model (LLM), into its low-code chatbot API. This integration will allow developers to create more sophisticated and engaging chatbots that can provide users with better support and information.
Google announced PaLM 2 at Google I/O two days back and it can generate text, translate languages, write different kinds of creative content, and answer your questions in an informative way. It is still under development, but it has already learned to perform many kinds of tasks. PaLM 2 can support a variety of languages, such as Japanese and Korean.
"We were given early access to integrate Bard's LLM PaLM 2 into our chatbot API by Google's I/O's release. This gives our customers even more ways to supercharge chatbots. We've already seen great use cases taking off with our ChatGPT integration. Adding Google's generative AI opens the door to additional possibilities– and this is only the beginning. We expect to announce more generative AI capabilities throughout this year," said John S. Kim, CEO, and Co-founder of Sendbird.

Sendbird has announced the integration of its chatbot API with generative AI, enabling mobile chat app developers and product managers to swiftly develop chatbots that offer users a personalized experience, making it more seamless and efficient for businesses.
The chatbot API developed by Sendbird has already attracted a significant user base, with over 1,300 applications utilizing its services. These apps are responsible for facilitating the exchange of more than 7 billion messages every month through the Sendbird platform, the company said. This means that businesses can quickly and easily deploy conversational intelligence in their apps, without having to build their chatbot from scratch.
The company has said that starting today customers can bring Google's generative AI into their chatbots with minimal development time and effort. Those who already have a Sendbird-enabled app only need to copy their API Key in the Sendbird dashboard and create a Bard-enabled chatbot in any of their app's chat channels. And developers have to integrate a few lines of code to leverage the Sendbird chatbot API. Google AI-powered chatbots can be up and running in web and mobile applications within minutes.

---