AjnaLens partners with Qualcomm to create mixed reality training content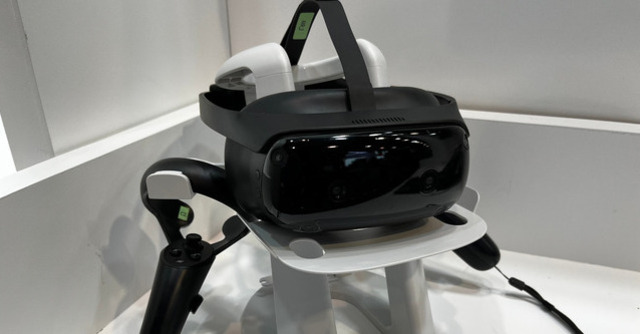 AjnaLens, an Indian startup that makes mixed reality (MR) solutions, announced on Tuesday that it will use the Snapdragon Spaces XR2 Developer Platform to create mixed reality experiences for training and development.
The startup said that it will use the Snapdragon XR2 platform in its AjnaXR headset and leverage them to offer interactive, engaging, and immersive learning experiences through its immersive learning platform AjnaVidya to enterprises for training their employees.
Snapdragon Spaces is an open XR platform that provides a single software development kit (SDK) that can be used to develop XR experiences for a variety of devices, including standalone headsets as well as smartphones, and PCs. It's used by several companies including HTC and Vuzix.

Its cross-device SDK and open ecosystem make it immensely popular with developers as it helps them create more engaging and immersive extended reality (XR) experiences in headsets. It offers capabilities such as tracking the position and movement of hands allowing users to interact naturally. It can also track the position and movement of objects in the real-world allowing users to interact with them in a virtual environment.
"Snapdragon Spaces was built to provide developers with the tools to create immersive XR experiences. It's thrilling to see Indian startups like AjnaLens innovating for important growth areas like edtech," said Rajen Vagadia, Vice President, Qualcomm India Pvt Ltd and President, Qualcomm India & SAARC.
Founded in 2014, AjnaLens is emerging as a major supplier of enterprise VR solutions in India. The startup claims that its products have been used by 30 enterprises, 150 education institutes and has benefited 18,000 learners.

Its learning platform AjnaVidya was launched in January at Consumers Electronics Show (CES) and was also awarded with the CES Innovation Awards 2023 Honoree. AjnaVidya allows developers to create high-quality XR content and customers to discover a variety of training experiences. It features virtual AI-guided training sessions and provides detailed user analytics and skill-specific leaderboards that can help businesses hire talent based on skill data instead of just relying on certificates.
"By building our solutions on Snapdragon Spaces, we are confident that we can bring innovative solutions to creators and developers to build interactive learning modules for organizations across industries," said Abhishek Tomar, Co-Founder & CTO of AjnaLens.
Revenue in the augmented reality (AR) and virtual reality (VR) market in India is expected to reach $624 million in 2023 and estimated to grow to $1,078 million by 2027, according to an April report by Statista.

MR combines both real and virtual worlds to allow users to see the real world through a transparent display, while also seeing virtual objects that are overlaid on the real world. XR is an umbrella term that includes AR, VR and MR.
---