MediaTek taps Nvidia for advanced infotainment systems in connected cars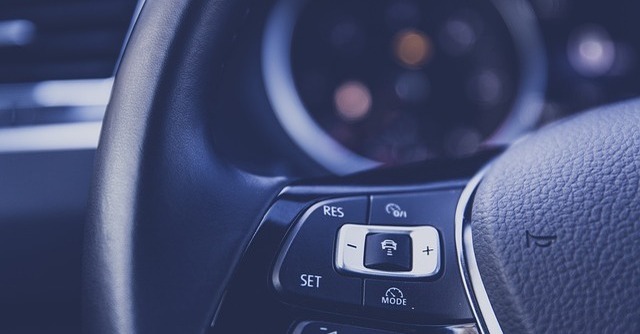 Technology companies Nvidia and MediaTek have announced a partnership to provide global automakers with advanced infotainment systems in connected cars that can stream video or games or interact with drivers using artificial intelligence (AI).
Infotainment systems are the in-car computers that control things like the radio, navigation, and climate control. These are becoming increasingly sophisticated, with features like voice recognition, streaming video, and gaming.
At the ongoing Computex trade event in Taiwan, MediaTek CEO Rick Tsai and Nvidia founder and CEO Jensen Huang said that their companies will offer a "truly unique platform" for the compute-intensive, software-defined vehicles of the future. That said, the partnership will enable automakers to develop more sophisticated and immersive in-vehicle experiences.

Under the agreement, MediaTek will integrate an Nvidia graphic processing unit chiplet and Nvidia software into the system-on-chips it supplies to automakers for infotainment displays.
For example, the dashboard displays will provide an external view of the vehicle's environment, while cameras will monitor the driver.
"The automotive industry needs strong companies that can work with the industry for decades at a time," Nvidia Chief Executive Jensen Huang said at the event.

Nvidia has been looking to expand its reach into the automotive market. It has earlier partnered with brands such as Mercedes-Benz and Jaguar Land Rover. MediaTek, already a supplier of semiconductors to the automotive industry, has its base in the Android smartphone chip sector. It sells its Dimensity Auto technology to lower-priced vehicle lines, and has strengths in mobile connectivity and Android systems.
This means that its partnership with Nvidia will give the company a major advantage in the development of advanced infotainment systems. MediaTek's Tsai said at the event that the first products were planned for late 2025.
The partnership is also a sign of the growing importance of AI in the automotive industry. According to a report published in January 2023 by market research firm Gartner, the infotainment and instrument cluster SoCs used within vehicles is projected to reach $12 billion in 2023.

To be sure, MediaTek's rival in the smartphone market Qualcomm, has also been looking for automakers. Qualcomm and Salesforce earlier this year announced a partnership to develop a new connected vehicle platform.
Last week, BlackBerry said that it is offering internet of things (IoT) system developers early access to its QNX Software Development Platform (SDP) 8.0 that provides them with the necessary tools and resources to create secure embedded systems for connected cars.
QNX SDP is a software development kit (SDK) while embedded systems are microprocessor-based systems designed to perform specific tasks, such as control engine, transmission systems. Embedded systems are becoming more and more important due to the growing interest in IoT by automakers, the company said.

---