K. Krithivasan to take charge as TCS CEO from June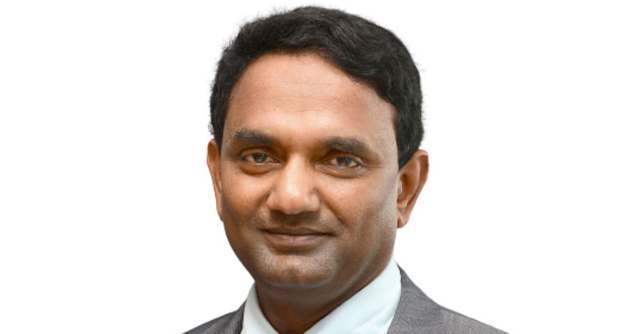 K. Krithivasan, the new CEO and MD of Indian IT services company, Tata Consultancy Services (TCS), will take charge from June 1, 2023. He will take over from Rajesh Gopinathan, who is stepping down as MD and CEO of the IT firm today but will continue to remain with the company till September 16, 2023 for transition, the company said in a statement.
K. Krithivasan, whose appointment was announced by the company earlier in April 2023, is presently the CEO-designate and global head of the banking, financial services, and insurance business group at TCS. He has been part of the global technology sector for over 34 years, after joining TCS in 1989. He has held various leadership roles in delivery, customer relationship management, large program management, and sales at the IT firm. The term of his appointment as CEO is for five years till February 2027.
Krithivasan holds a bachelor of mechanical engineering degree from the University of Madras. He also received a Master's degree in Industrial and Management Engineering from IIT Kanpur.

The outgoing CEO Gopinathan thanked the company employees in an email on Tuesday and also welcomed Krithivasan.
"This week marks the culmination of my two-decade long journey with TCS. I will step down from my role as CEO & MD on 31 May, 2023. It has been an absolute privilege to lead our company in the last six years, which have been a period of tremendous growth and transformation for all of us," Gopinathan wrote in the email.
"I wish Krithi the very best as he takes over the TCS baton and charts the way forward to our $50 billion aspiration. I am confident that TCS' best years are ahead, and I look forward to cheering all of you and your continued success from outside," he added.

Krithivasan will be the fifth chief executive to lead TCS. The company was co-founded by F.C Kohli (along with JRD Tata) who led the company for the next three decades before stepping down as the CEO in 1996. Since he stepped down, it has been led by Subramaniam Ramadorai from 1996–2009, Natarajan Chandrasekaran from 2009–2017, and Rajesh Gopinathan from 2017–2023.
Gopinathan took over as TCS CEO in February 2017 after N Chandrasekaran was appointed Chairman of Tata Sons.
The leadership change at TCS comes as the $227-billion Indian IT industry faces a challenging environment in some of its large overseas markets especially the US due to the economic downturn.

---