Over 80% of Indian professionals want to delegate work to AI: Microsoft study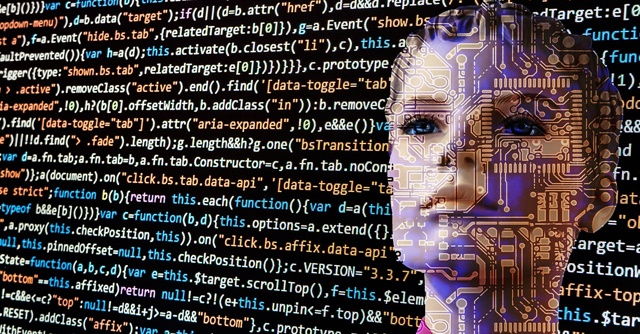 Instead of fearing the replacement of jobs by artificial intelligence (AI), business leaders are increasingly being optimistic about it. According to new research report published on Thursday, about 83% of Indian employees would delegate as much work as possible to AI in order to lessen their workloads.
The findings from Microsoft's 2023 Work Trend Index surveyed 31,000 people across industries in 31 countries including 1,000 in India, also said that over 3 in 4 Indian workers would be comfortable using AI not just for administrative tasks (86%) but also for analytical work (88%), and even creative aspects of their role (87%). Moreover, Indian managers as polled by Microsoft said that they are 1.6x more likely to say that AI would provide value in the workplace by boosting productivity rather than cutting headcount.
Addressing a Microsoft roundtable held virtually on Thursday Bhaskar Basu, country head — modern work, Microsoft India reasoned that almost all companies are carrying digital debt and that's taking a toll on innovation.

"The volume of data, emails and chats has outpaced our ability to process it all. There is an opportunity to make our existing communications more productive. For example, 76% of Indian workers in the survey, said, they don't have enough time and energy to get their work done, and those people are 3.1x more likely to say they struggled with being innovative," he said.
Within Microsoft 365 itself, Basu noted, the average person spends 57% of their time communicating, and only 43% creating. Moreover, an overwhelming 78% of Indian workers agree that they lack uninterrupted focus during their workday.
The study showed that eight out of 10 leaders say they're concerned about lack of innovation. Basu noted, inefficient meetings, as reported by 46% of Indian workers who feel that their absence in half or more of their meetings would go unnoticed by colleagues is increasingly disrupting productivity.

That said, the entire AI ecosystem is still nascent and every employee needs AI aptitude. According to the Microsoft report, "every employee, not just AI experts, will need new core competencies such as prompt engineering in their day-to-day activities."
Inevitably, the findings showed that 90% of Indian leaders say employees they hire will need new skills to be prepared for the AI-era. However, 78% of Indian workers saying they don't currently have the right capabilities to get their work done indicating that both job seekers and employers are facing challenges due to a mismatch between the skills that are in demand and those that are available.
Basu stressed on the need to create an AI skilling ecosystem to reduce this demand-supply gap. "The opportunity and responsibility for every organisation and leader is to get AI right — testing and experimenting with new ways of working to build a brighter future of work for everyone," he said.

Nonetheless, AI can play a big role in reskilling by providing personalised learning experiences and helping individuals to acquire new skills more efficiently, said Basu.
Referring to tools such as ChatGPT, he mentioned that "the next generation of AI will unlock a new wave of productivity growth, removing the drudgery from our jobs and freeing us to innovate and create values".
This will require not just investing in AI, but also ensuring that every employee has the necessary AI aptitude to thrive in the new world of work, he said.
To be sure, other studies in recent months have also indicated the importance of skilling for employees to thrive in an AI-driven world. A report, published in February 2023, which is the result of joint collaboration between Nasscom, Salesforce and Draup, a talent-intelligence platform, noted a 51% gap between the demand and supply of AI/ML tech talent in India, but also said that a significant proportion of the future demand for talent will be fulfilled by upskilling the existing tech workforce, emphasizing on four skills that will perpetually be in demand: design thinking, problem solving skills, tech skills and communication skills.

Good news is, tech professionals in India are three times more likely to include data and AI skills in their resumes, indicating a greater level of adoption compared to the US, the study said.
Meanwhile, the AI market in India is expected to reach $7.8 billion in value by 2025 growing at a CAGR of 20%, as per a report published in October 2022 by market research firm IDC, which stressed that organisations should plan to invest in AI to address current business scenarios across functions, which includes massive and continuous upskilling and reskilling of professionals on this front.
---