Mphasis to set up generative AI business unit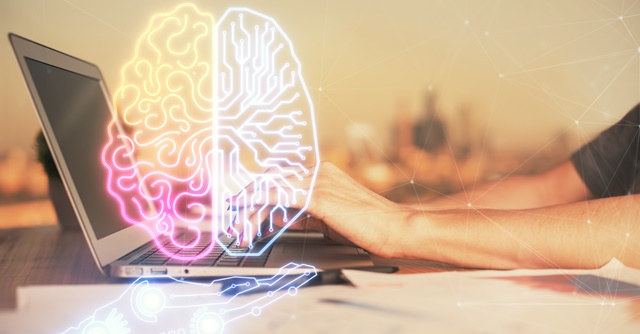 Midcap information technology (IT) services firm, Mphasis, on Thursday, announced the setting up of a business unit dedicated to generative artificial intelligence (AI). The unit will offer advisory on adoption of generative AI solutions to clients, develop the company's own generative AI properties, offer licenses to over 250 AI models through the company's 'Hyperscaler' solutions marketplace for clients, partnerships with 50 startups for helping clients build solutions, and offer conversational AI tools such as chatbots for clients to deploy in their business.
Anup Nair, who has so far served as senior vice-president and chief technology officer (CTO) of Mphasis Digital, will helm the unit, called Mphasis.ai, as its chief architect and CTO.
The launch of the dedicated business unit comes after a flurry of similar launches by pretty much every large-cap IT services firm in the country. On 6 April, Tech Mahindra became the first of the large domestic IT firms to launch a generative AI solution, called 'Generative AI Studio', to help clients deploy the technology for content generation use cases.

Over the past one week, the rest have followed suit. Tata Consultancy Services (TCS), India's largest IT services firm by market cap, launched TCS Generative AI in partnership with Google Cloud for its clients on 22 May. A day later, Infosys, the second-largest IT firm, launched its own offering, Topaz, claiming to provide clients with over 150 AI models depending on their requirement. On the same day, Wipro announced the launch of its own generative AI solutions, also in partnership with Google Cloud.
To be sure, most IT industry leaders had flagged the potential of generative AI as the next major solution for the sector to focus on during the annual earnings week in April. N Ganapathy Subramaniam, chief operating officer of TCS, said during the company's annual reports press conference on 12 April that the company had already started integrating the technology into the company's suite of services — ahead of its formal launch.
"Everyone is talking about what the tool can do, and for once, it is very clear that innovation is surpassing productivity. This is panning out as a trend across most of our $10 billion deal wins during the quarter — machine learning is an important area for most companies, and almost everyone is asking how we're integrating ChatGPT into our offerings," he said during the conference.

Salil Parekh, chief executive of Infosys, also said at the time that the company already had active generative AI projects with clients, stating, "Clients are seeking to use generative AI to address specific areas within their business. We have trained open-source generative AI platforms on our internal software development libraries, and anticipate the technology to provide more opportunities for work with our clients — while also improving our own internal productivity metrics."
Industry observers and analysts, however, said at the time that most projects and client interests are likely to begin as proof of concepts in generative AI, before translating to substantially contributing to revenue.
---