Outsourcing, in-house tech abilities will remain vital: Sreenivas P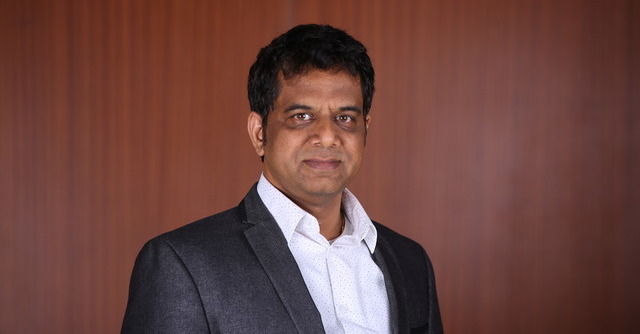 Third-party logistics firm Mahindra Logistics, which ended FY23 with operating revenue of ₹1,272.51 crore and 16.9% annualized revenue growth, runs its own in-house tech operations to develop and deploy transport and warehouse management systems, as well as its own data analytics suite. In an interview, Sreenivas Pamidimukkala, chief information officer (CIO) at Mahindra Logistics, explained why outsourcing continues to play a significant role in the company's tech deployments despite a $7.5 million annual tech outlay. He also detailed how much the company is spending on nascent technologies such as generative artificial intelligence (AI), why it is difficult for a non-tech firm to retain tech talent, attrition in the company's tech division, and its hiring plans going forward. Edited excerpts:
Why does a logistics firm such as Mahindra Logistics need to run its own in-house tech operations?
Our organizational strategy is to have one single enterprise tech layer for all our products, all of which is built and operated out of our in-house operations. These capabilities include building and maintaining employee onboarding, financial systems, vendor payment systems, and sales lead generations. This helps us leverage our tech capabilities at scale, across all sub-divisions of our business that include warehousing, first-mile and last-mile logistics, and more.

For these divisions, we have built common transportation and warehouse management systems for various stages of logistics operations. We are also working on data analytics, wherein our customers can use our platform to get visibility on their entire supply chain. Cyber security is also a part of the tech that we develop in-house — which is critical for us to do, since we handle a lot of sensitive customer and partner data.
What kind of tech projects do you still outsource? If you have in-house capabilities, why do you still need to outsource?
We work with the likes of TCS to build our tech infrastructure, and take their support where we can. We're also working with partners for developing a data lake — a pool of data that will help our customers to visualize their supply chain. This project will reach maturity in four to five months, and we can then start offering this to our customers. We have an in-house data analytics engineering team that is primarily working on it.

Despite in-house operations, we still outsource a significant portion of our tech mandate to TCS. This is simply because the IT service providers have built very specific capabilities in core and emerging technologies already, and replicating that in-house for a logistics company is not feasible in terms of cost and efficiency. It is also difficult because retaining talent to work on such technologies in a non-tech firm is very difficult. In many cases, because of these factors, buying already developed tech capabilities will always remain a better option than to spend time in building this talent pool and deploying technologies. The same applies for our product development mandate — even though there is capability outside, we would rather build it in-house.
Having said this, we are still building our own in-house data analytics team and operations because of the sensitivity of the data, and because we already have access to native cloud tools, such as from Microsoft Azure, to help us in doing so. Data analytics executives also need to internally understand our business to be able to build the right analytics tools for our customers, and that is not ideal to be outsourced.
So, how much of Mahindra Logistics' tech is outsourced, versus done in-house?

In terms of in-house tech capabilities versus outsourcing, we are approximately at a 50-50 balance for now.
Talking of new tech capabilities, does a logistics firm such as yours have any use case for generative AI?
Generative AI is a new area, and it needs us to proceed with caution. We have recently demonstrated some use cases of generative AI to the Mahindra hierarchy. We are looking at building use cases for our business operations in-house by using LLMs sourced from the Microsoft Azure platform, and while we will be using ML and generative AI for sure, we're yet to figure out how exactly they will fit into our operations.

There are some other use cases of AI that we have already built and deployed in-house. For instance, we do load and route optimization across 223 warehouse locations, and we use AI to predict turnaround times for heavy transportation across major commercial lines to our facilities. Most of such tools in the logistics space are already available and written in Python — what we do in-house is develop our own prediction models based on these tools, by tweaking various parameters.
What AI can do, and what we are using it for right now, is to make various teams self-sufficient. For instance, we trained around 25 employees across teams in using PowerBI to create their own visualized reports, and now this process is decentralized and automated to the largest extent. Previously, all teams would come to the IT division with their data to have their reports generated, which was an elaborate task and also cluttered.
What is the size and scale of your tech operation? With these siloed tech operations, how easy or difficult is it for a non-tech company to retain tech talent in today's attrition-heavy market?

We have around 140 people working on various technologies within our company, spread across six departments and three offices — in Mumbai, Gurgaon and Hyderabad. We may still expand our team further by roping in product managers with tech expertise at a senior level, to improve our transportation and warehousing management platforms. At the same time, retaining good tech talent is today a challenge for all companies and across all industries. So, we are hiring from engineering colleges one level below the IITs, and getting them to take up in-house tech capability development projects with us.
We have managed to keep the attrition contained at 15% for our tech operations. We give upskilling opportunities through Udemy licenses to learn new skills, and offer career paths to progress their tech careers, which has had a positive impact on our attrition levels.
Can you give me an idea of how much you spend on your tech operations? Would this expenditure expand going forward?

Our tech spends, including operations and employee costs, stands at around ₹60 crore (around $7.5 million) per year. We don't expect this in-house tech spending to increase drastically, since we are using new tech capabilities such as AI to optimize our operations. This is key, because there will be an increase in employee costs with natural increment cycles. But, our goal is to keep this spending flat. This is important for an in-house operation such as us as well, because customers are looking to cut down on tech spending, and it will be important to optimize our costs to keep our offerings competitive.
At the same time, we also spend around 10-15% of our yearly tech budget on emerging tech, because that is what will give us a market edge. We haven't cut our budgets this year, so this expenditure has remained constant.
Cyber security is also a crucial element of our tech spending, especially for a publicly listed firm. We have a lot of sensitive customer data with us, and all cyber security capabilities and operations are handled in-house within Mahindra's own data centers.
---