SEC sues crypto exchange Binance and CEO Zhao for US securities violations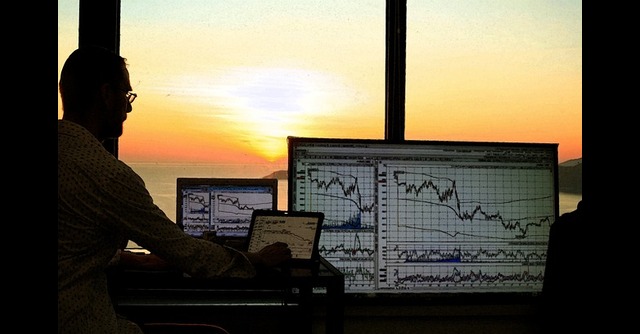 The US regulator Securities and Exchange Commission (SEC) has accused cryptocurrency exchange Binance Holdings Ltd. and its chief executive officer Changpeng Zhao of breaking US securities rules.
In a complaint, filed in a federal court in Washington, D.C., the SEC alleged that Binance falsely inflated its trading volumes, diverted customer funds and misled investors about its market surveillance controls.
"Through thirteen charges, we allege that Zhao and Binance entities engaged in an extensive web of deception, conflicts of interest, lack of disclosure, and calculated evasion of the law," SEC Chair Gary Gensler said in a statement, adding that the "public should beware of investing any of their hard-earned assets with or on these unlawful platforms."

The SEC has for months been probing whether Binance illegally sold digital coins and was involved in illegal practices. The token, which is known as BNB, is now among the world's largest.
The SEC also alleged that Binance created separate US entities "as part of an elaborate scheme to evade US federal securities laws". It was found that in the last three years, a trading firm owned and controlled by Zhao, Sigma Chain, engaged in so-called wash trading that artificially inflated the trading volume of crypto asset securities on the Binance. Sigma Chain spent $11 million from an account on a yacht, the SEC said.
The case follows a lawsuit from the US watchdog in March that alleges Binance and Zhao routinely broke its rules. At the time, the exchange and Zhao defended their compliance efforts and called the lawsuit by the Commodity Futures Trading Commission disappointing. Zhao also said that the exchange will keep working with regulators.

On the recent allegations, however, representatives for Binance didn't immediately respond to a request for comment. On Twitter, however, Zhao said that his team would review the complaint.
To be sure Binance and Zhao are not the only ones in the crypto world who were sued for violating investor protection norms.
In May 2022, post- the Terra Luna crypto crash, its founder Du Kwon was sued for conspiracy to commit securities, commodities and wire fraud and was arrested for having three passports.

After the collapse of crypto exchange FTX last year, its founder Sam Bankman Fried was charged for misleading investors and siphoning off billions to buy real estate and to make illegal political contributions in December 2022.
In January this year, crypto asset entrepreneur Justin Sun was charged with fraud, along with eight celebrities including Lindsay Lohan, whom he paid to promote TRX, the cryptocurrency of the platform TRON.
More recently, in May, former Coinbase manager Ishan Wahi and his brother Nikhil Wahi were found guilty of insider trading. Wahi was sentenced to two years in prison after pleading guilty to related criminal charges. However, SEC said that it has reached a settlement with the parties after they agreed to refund the profits they made through illegal trading practices.

---