Salesforce launches generative AI tools for marketers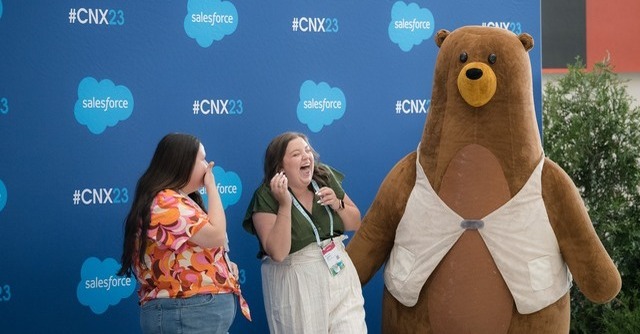 Salesforce has introduced two generative artificial intelligence (AI) products for customised consumer and commerce experience – Marketing GPT and Commerce GPT. The announcement was made at Salesforce Connections 2023 in Chicago. Notably, this is the second set of generative AI offerings from the company after it launched Einstein GPT for improving employee productivity in March.
The Marketing GPT model will tap on data from Salesforce's real-time platform Data Cloud to generate personalised emails, smarter audience segments, and marketing strategies. Some of its offerings include segment creation, segment intelligence for Data Cloud, Email content creation, and rapid identity resolution, segmentation, and engagement.
Further, Commerce GPT is targeted at brands looking at giving personalised shopping experiences and offers to suit their customers. The model will generate insights and recommendations built on the data from Data Cloud.

"Marketing GPT and Commerce GPT — fueled by trusted and harmonised first-party data — will revolutionise how businesses interact with customers and at the same time dramatically improve employee productivity," said David Schmaier, President and Chief Product Officer, Salesforce.
Salesforce's own recent research on generative AI's impact on marketing revealed that marketers believe the technology will help them save over five hours of work per week. Of the 1,000 marketers Salesforce surveyed for this study, 51% said that they are already using generative AI and 22% plan to adopt it soon. That said, several of them expressed reservations regarding the accuracy and quality of the output generated by such tools.

Salesforce-Google partnership
Salesforce and Google Cloud announced an expanded strategic partnership for understanding customer behaviour, running effective campaigns, and delivering personalised experiences.

Under this partnership, the companies will be integrating Salesforce Data Cloud and Google BigQuery to create unified customer profiles. It will offer data access across platforms and clouds, reducing associated cost and complexity.
Further, new integration between Salesforce Data Cloud and Google Cloud's Vertex AI will allow customers to bring their own model from Vertex and use them across Salesforce's platform. Vertex AI is a unified AI platform that brings together all of Google Cloud's services. This integration is expected to streamline model development process and offer enhanced AI insights.
---