Citizens of Great Barrier Reef taps India's Sahaj Software to protect marine ecosystem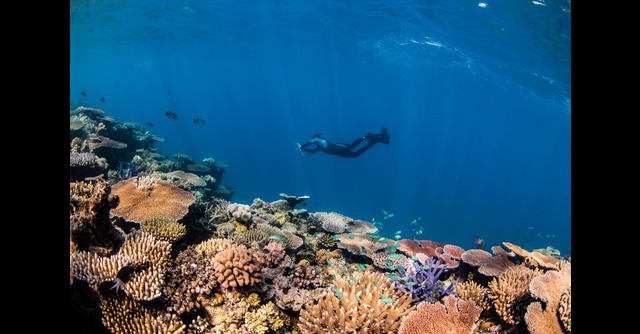 Software engineering firm Sahaj Software has collaborated with Citizens of Great Barrier Reef, a conservation organisation in Australia, to develop its technology and software infrastructure to protect the endangered marine ecosystem.
"The initiative seeks to address critical data gaps about the Great Barrier Reef and mobilise citizens and technology partners to collaborate and provide valuable data to scientists and reef managers," Andy Ridley, CEO of Citizens of Great Barrier Reef told Tech Circle.
The Great Barrier Reef that stretches over 2,000 km and comprises a quarter of the world's marine species, has been facing numerous threats such as climate change, pollution, and other environmental factors in the last one decade or so. With an urgent need to get a comprehensive data, Citizens of Great Barrier Reef launched the Great Reef Census campaign in April.

"This campaign aims to analyse images of the reef with the help of tens of thousands of citizen scientists or virtual volunteers. The idea of the campaign was to mobilise citizens and technology partners to harness the collective efforts of those passionate about protecting the reef," said Ridley.
According to Ridley, prior to the campaign, only a mere 5% of the Great Barrier Reef was regularly surveyed, resulting in significant data gaps as the reef undergoes changes year after year. The Census has already collected survey data from 15% of the reefs across the wider Great Barrier Reef. However, there was a need to extract, interface and analyse the data and this is when we partnered with Sahaj, as the team was also among those passionate about the project and being in the software technology space, understood our requirements.
To start with, Sahaj offered a data platform called greatreefcensus.org. This platform allows citizen scientists to contribute more data to marine scientists regarding coral types and cover across the reef. The platform also incorporates artificial intelligence (AI) capabilities from Dell Technologies.

Akash Agrawal, Co-Founder and CEO of Sahaj Software, said, "We started doing a lot of work on the DevOps side of things to make sure that the content actually becomes usable for the organisation".
According to him, "Coral images are not well-defined. Previously, people had to manually map the images, which was cumbersome. We wanted to redefine the user experience and data analysis so that the boundaries are auto populated. For example, when you upload a coral image, an ML platform auto-analyses it and defines the boundary. This simplifies things for users and scientists. We also redefined the user interface and website to make it more scalable and capable of analysing large amounts of data. Another interesting aspect was making data uploads easier, especially for boats collecting images on the reef," said Agarwal.
He added that a significant focus has been placed on mobile integration as well to achieve scalability.

Asked how the project is different from NASA's space projects and other similar projects that are using satellite images, Ridley said, most of them haven't figured out how to involve normal citizens to start creating images. The open-source technology platform however engages citizens while providing valuable intelligence to the scientific and conservation community.
"The system allows us to better understand which areas are most critical to target and empowers citizen scientists to play a vital role in protecting and revitalising the Great Barrier Reef," he said.
Ridley further believes that the project will inspire others to join in safeguarding the planet's biodiversity for future generations as the technology can be leveraged as part of a larger mission. This means that teams in the Red Sea, for example, won't have to start from scratch if they want to conduct a census there.

"What began with a simple photography for the Great Reef Census, with the help of a sharable technology platform can be used by organisations and individuals from different communities, and countries can scale up their conservation efforts," he said.
---