Mint DIS 2023 | Digital transformation impossible without strategic intent: Sudip Mazumder, L&T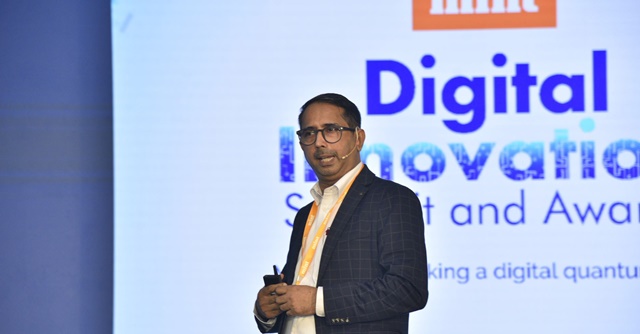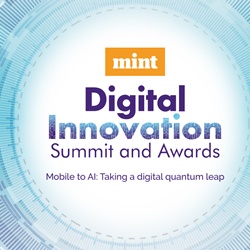 In a market with increasing volumes of tools with intelligence, digital transformation will remain an impossible task without a strategic intent to implement the intelligence, said Sudip Mazumder, head of digital at domestic multinational conglomerate, Larsen & Toubro. Detailing instances of implementing a connected workplace across businesses, Mazumder said, "Without a strategic intent, it is impossible for digital transformation to take place. While there is a lot of intelligence in the market, without a strategic intent within a business, you cannot implement savings, profits and growth."
Detailing the benefits of connectivity at a large conglomerate such as L&T, Mazumder said, "In 30 minutes, 3 lakh contract workers are working everyday at L&T. Working time of 30 minutes equates to 150,000 man hours per day. In 2017, we estimated this cost of workers to be around ₹240 crore, which is how much we could save by implementing connectivity to improve productivity."
However, Mazumder added that alongside having the strategic intent to improve productivity by using technology, enterprises must be aware of ground realities while implementing the tech as well.

"With connectivity, we tried to understand the productivity of our industry — notoriously low compared to Europe and the US. For connected manpower, we experimented with mainstream technologies such as Bluetooth. But, despite this being a proven technology, range of connectivity hit roadblocks due to physical obstacles. This is an advantage in Europe, with so much open pastures maximizing signals. This does not happen in India. This is a case of a proven tech — Bluetooth 5.0 has been there for nearly a decade — that we applied at a Godrej construction site in Mumbai. The PoC worked, and we thus decided to scale it up, but it failed," he said.
Alongside range, he added that due to the nature of sites, Bluetooth connectivity devices for L&T's contract workers needed to be charged everyday — "which just would not have practically worked, and thus, failed."
Another instance of proven technology failing on the ground came with the implementation of data analytics on an airport runway project. "We experienced something similar at a Bangalore Airport runway laying project, where our data analytics to increase productivity of satellite navigation-connected rolling machines simply did not manage to account for multiple on-ground realities of executing the business, such as the terrain and the torque of the machines associated," he said.

---