Mint DIS 2023 | Generative AI can change the way we work today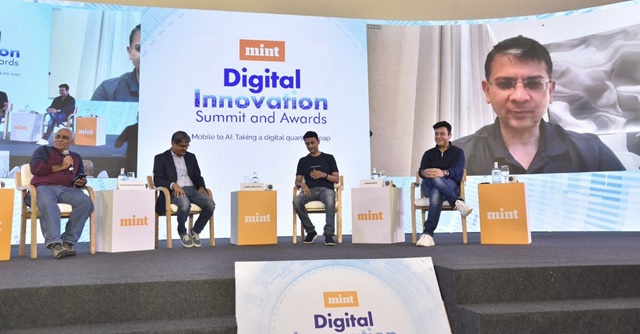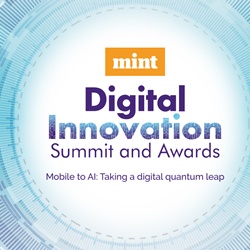 Generative artificial intelligence (AI) can not only lead to a disruption in jobs, but change the way work is done, opined a panel of top industry executives at Mint Digital Innovation Summit on 9 June. The panel highlighted how present jobs will be altered due to generative AI, how digital transformation itself has changed in the recent past, and shed light on whether it might be too early to talk about regulating a nascent, developing field of technology.
Speaking at the panel, Dilipkumar Khandelwal, managing director and chief executive of Deutsche India said, "Generative AI is not just about adopting a new technology to save cost — it can bring in a whole new way of doing work the way we know it today. This can transform both the backend and the front-end of businesses. It's still too early for many things to be proven, but we should let it evolve and see where it goes in terms of its power of solving enterprise-wide problems in a responsible way. These use cases are yet to be proven, but if they are, then many businesses of today will not exist."
Alongside the transformation of work, businesses may also be challenged in terms of the scope of their market. Umang Bedi, co-founder of VerSe Innovations — the parent company of content platforms DailyHunt and Josh, said that with the advent of new technologies, any business that is not digital will die.

"Every business is inherently digital — any local shop owner does more business on UPI, than anything else. Trucking businesses use GPS to track movement of goods. The scope for businesses to undergo digital transformation is disappearing now — you are either already a digital business at the core, or you aren't," he said.
The experts added that the impact of a technology like generative AI is too new to be conclusively opined on. However, they said that the way the sector affects different markets will likely depend on which era of the internet they developed in. Beerud Sheth, co-founder and chief executive of enterprise chatbot platform Gupshup, added that the impact of generative AI in emerging markets is different from that of developed markets such as the US, since unlike the web-first developed markets, emerging markets grew with a mobile-first, messaging-first interface.
"AI will have a big impact on brands. They'll be able to create personal, one-on-one interactions with consumers, which will have a big impact on increasing loyalty, conversion rates, revenue, churn and other metrics. Multiple industries will likely be transformed this way," Sheth added.

However, the experts expressed caution in terms of regulating the sector, to ensure that regulations do not stifle innovation — while also not failing to restrict user harm.
Amod Malviya, co-founder of online trading platform Udaan, said, "When you see what the power of this tech is, and what it can do in the wrong hands, you would want some form of regulations to kick in. Can generative AI disrupt all forms of software engineering? I don't think so. But, the tool has multiple abilities, and they can be used to morph images and create deepfakes. The concentration of power of this technology is in a limited few hands today. Unless there is regulation, then forget businesses, our social fabric also stands challenged."
Malviya added that while generative AI has created a range of early concerns in terms of its impact on the field of work, how jobs change and their overall impact needs to be seen in the long run.

"This field has been developing for years now. To a lot of people, seeing a machine behave almost like a human can seem quite scary, but ultimately, it is yet another foundational tech on which smart individuals will create wonderful things on. Until then, it will be too early to say what impact will generative AI have on tech, and the way it disrupts jobs in the market," he said.
---