It's a wrap: News this week (June 10-June 16)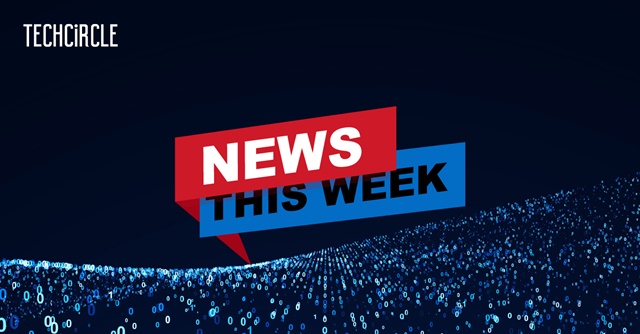 The week ending today has witnessed many significant changes in the tech industry including Intel rebranding its semiconductors to crucial CoWin data leak. All these changes and developments indeed any how linked to tech professionals. Hence, there is need for a quick catch-up. Let's recall the week.
Intel announces major rebranding
On Thursday, Intel announced a major rebranding. The chipmaker will be moving away from its 'Core i' for its consumer PC systems to a new numbered naming system. This announcement comes ahead of the launch of its Meteor Lake processors, integrated with versatile processing units (VPU) for artificial intelligence workloads. The rebranding is Intel's first major change in the last 15 years after the launch of the Core i7-920 desktop processor in December 2008.

AI-generated final Beatles record
More than 50 years after the iconic band Beatles broke up, Sir Paul McCartney, one of the members, will be releasing the band's last and final song. The decade-old incomplete song was finished using artificial intelligence by extricating John Lennon's voice from an old demo.
Although McCartney has not revealed the song's name, it is reported to be the 1978 composition called Now and Then, by Lennon. The short demo was recorded by Lennon shortly before his death in 1980.

Salesforce doubles generative AI fund
Salesforce announced that its venture arm called Salesforce Ventures is doubling the size of its generative AI fund from $250 million to $500 million. The Generative AI Fund was launched in March, and to date, it has invested in companies like Cohere, You.com, and Anthropic.
This week, the company also launched Salesforce Accelerator — AI for Impact. This will offer 'purpose-driven' organisations access to generative technologies. Salesforce will provide funding, pro-bono expertise, and technology to these organisations.

Reddit's third-party API
In protest against Reddit's plans to charge third-party apps for accessing its data, over 7,000 communities on the platform 'blacked out'. These subreddits, as they are commonly referred to, locked their users out on Monday for 48 hours. Reddit also stopped working for a lot of users from around the world. In April, the platform said that it would be charging third-party apps for its application interface programming (APIs). Going by Reddit chief Steve Huffman's latest statements to the media, the company is unlikely to back track on its decision.
CoWin data leak

Earlier this week, the government launched an investigation into alleged data breach of CoWin. Patient data including critical information like PAN and Aadhaar card was leaked on a Telegram bot. Basis an investigation by the nodal cybersecurity agency — Indian Computer Emergency Response Team (CERT-In), the government refuted the claim regarding the breach, saying that all the data was safe. Minister of state for electronics and information technology Rajeev Chandrasekhar tweeted that the data exposed by the Telegram bot seems to be populated with previously stolen data.
---