Kaspersky, IIT Bombay to promote cybersecurity education and research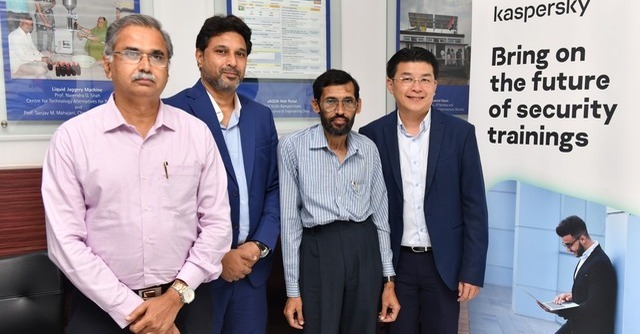 Cybersecurity firm Kaspersky and Indian Institute of Technology Bombay (IIT Bombay) will together promote educational and research projects in the field of cybersecurity.
Adrian Hia, Managing Director for Asia Pacific at Kaspersky, and Professor Milind Atrey, Dean R&D at IIT Bombay have signed a memorandum of understanding (MoU) for the purpose.
The agreement between the two parties highlights their joint commitment to strengthening collaboration in order to improve the security of the computing landscape. The initiative involves sharing knowledge and expertise, creating educational materials, hosting events to increase awareness about cybersecurity, and providing awards and book prizes to motivate students to pursue cybersecurity careers.

In a statement, Hia said, "Our partnership with IIT Bombay aims to enhance cybersecurity education and research in India. It's important that we work together to develop the expertise and skills needed for protection against cyberthreats, which are constantly growing in both volume and sophistication. This partnership will go on to help produce higher caliber cybersecurity experts in India and contribute to a more secure digital world."
"As cyber threats are ever increasing with technological advancements and automation, it is extremely important to equip our young generation with the knowledge and skills necessary to protect against these threats," said Professor Milind Atrey.
"With this engagement with Kaspersky which is a leading and trusted cybersecurity company, IIT Bombay can contribute significantly in the area of cybersecurity research and education. We look forward for a fruitful association with Kaspersky," he added.

Kaspersky previously signed similar agreements with various universities and academic institutions worldwide. In February 2022, Kaspersky and CERT-In signed an MoU for cybersecurity cooperation. This agreement aimed at enhancing collaboration between the two organisations in areas such as sharing cyber threat intelligence, responding to incidents, and building capacity.
---