India needs about 30k AI specialists in next 5 years: Report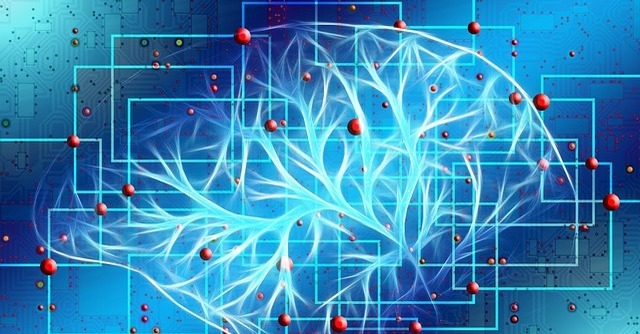 India would need about 25,000 to 30,000 artificial intelligence (AI) and machine learning (ML) specialists in the next five years, a study published on Wednesday by the Indian Institute of Management Ahmedabad (IIM-A) and Boston Consulting Group (BCG), said.
The report, titled 'AI in India - A Strategic Necessity' however said that India only has around 4.5% of the world's AI professionals, and the talent crunch will get more acute, the study said.
The study estimated that just the top 500 Indian companies would require at least one million hours of training in upskilling mid and senior level management on the business aspects of AI, digital transformation and agile ways of working, among others.

''Companies cannot assume that benefits of AI will accrue to them in due course. Companies have a choice to prioritise AI and adopt it or perish,'' the report mentioned, noting that two out of three Indian companies are 'laggards' in terms of AI adoption and maturity.
According to the study, 76% of India's data talent is currently hired by the IT services industry. However, companies are struggling to find AI talent with the requisite business and sector understanding. As a result, direct hire of AI talent remains low despite high demand.
That said, successful adoption of AI/ML in India could add up to 1.4 percentage points annually to India's real GDP growth and is expected to add ₹1.5 to 2.5 trillion in incremental pre-tax profit over a five year period for the top 500 Indian companies alone.

Already, select companies in the banking, financial services and insurance (BFSI), consumer goods (CG) and industrial goods (IG) sectors have achieved high AI maturity, the report said, adding that so far 10% organisations across sectors have transformed their AI capabilities in the last three years.
To be sure, a report by staffing firm Teamlease published in February, also highlighted the acute skill shortage of AI/ML professionals in the country. It said that India will need 30 million digitally skilled professionals by 2026. The report further said that at least 50% of the current workforce should re-skill themselves digital technologies, primarily, AI/ML, big data analytics, internet of things (IoT) and cloud computing to bridge the skills gap.
Rituparna Chakraborty, co-founder and executive director, TeamLease Services and CEO of TeamLease Digital, said that over two million jobs in AI, cyber-security and blockchain are expected to remain unfilled in 2023. Additionally, the workplace is evolving so rapidly that 76% of the global workforce is not equipped with the requisite skills to function in the new digitally focused workplaces, she said.

Not just that, another report, published in February, through a joint collaboration between IT apex body Nasscom, tech company Salesforce and Draup, a talent-intelligence platform, estimated that there is a 51% gap between the demand and supply of AI/ML BDA tech talent in India, taking into account the current talent base of approximately 420,000 professionals. However, there is a significant demand-supply gap for certain job roles, ranging from approximately 60% to 73%. These roles include ML Engineer, Data Scientist, DevOps Engineer, and Data Architect.
A significant proportion of the future demand for talent will be fulfilled by upskilling the existing tech workforce, the report said, stressing that four skills will perpetually be in demand, including, design thinking, problem solving skills, tech skills and communication skills.
---