Russia seeks to team up with India on quantum computing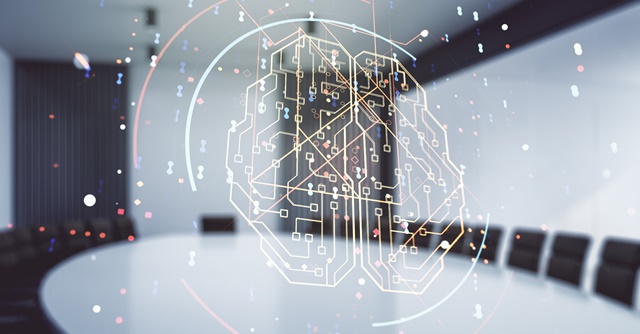 The Russian Quantum Centre (RQC), a Russian non-government entity, is looking to partner with Indian academic and research institutes as part of its plan to build quantum applications and hardware for public services, said Ruslan Yunusov, chief executive and co-founder of RQC.
He said that the matter will be brought up officially by the Russian government as part of the Brics (Brazil, Russia, India, China, South Africa) forum.
"We have not signed any official contracts and partnerships so far. However, next year, we'll be discussing this on the platform of Brics. We've held and discussed potential ideas for mutual collaboration among scientists, and there is huge mutual interest among our countries," Yunusov said.

He was speaking on the sidelines of a plenary session at the Future Technologies Forum on 13 July attended by Russian President Vladimir Putin.
"With Russia holding the Brics Presidency next year, we expect to discuss specific projects like this in several important areas with our partners, including cutting-edge computing technology, as well as data processing, storage and transmission technologies," Putin said. He also proposed a "national technology project" for 2030, which includes establishing a roadmap for Russian quantum technology development.
Elaborating on this, Aleksey Akimov, principal investigator at RQC, said that there are multiple collaborative areas that Russia is keen to focus on with India in building quantum computing capabilities.

"We have built a 32-qubit quantum computer, and we're presently experimenting ways to implement them in public service areas. With India, we have been in discussions for technical expertise on creating common standards in various areas of quantum computing," Akimov said. He said that it is possible for countries to collaborate on areas of quantum computing despite it involving issues of national security.
"We can build our own solutions and standards above a common stable technology platform, which will still take years to develop," he said.
For instance, we are yet to create capabilities in offering quantum computing service via the cloud to various organisations—in order to commercialise services. These are among areas that we can collaborate on with other nations, but they will take time to be built," he said.

However, prospects of such partnerships presently remain in doubt, amid heightened geopolitical tensions. A senior official in the Union government of India said that while there have been multiple delegations from Russia that have visited numerous institutes and government-affiliated departments to India in the past six months, nothing concrete has been signed.
A senior member of a top Indian research body concurred, stating that while multiple discussions on potential collaborations took place prior to last year, no official announcement has been made so far.
A third official from a top academic institute also affirmed approaches by Russia, but stated that no agreements of any form have been reached upon.

All the officials requested anonymity as talks of collaborative contracts between India and Russia have not reached any conclusion as yet.
"It is important to note that these discussions within the scientific community and research institutes are not uncommon—India presently has multiple such proposals with nations around the world, including the European Union. Whether any of this translates to any official collaborative project will depend on multiple factors, which include geopolitical concerns, international relations and more," the second official added.
On 9 February, Mint reported that Finland's IQM Quantum Computers and India's Centre for Development of Advanced Computing (C-DAC) are set to expand bilateral collaboration on niche areas of technologies, including various applications of quantum computing.

Talks with Russia, however, remain on the back-burner for now.
"It is important to note that we (India) have a sizable amount of capability in various areas, including the first version of our own functional quantum computer as well. As a result, we have attracted interest from numerous nations to tap into our technology—something that will grow further with the National Quantum Mission announced earlier this year," he further stated.
Russia, however, claimed that it is seeking not just governmental, but a wider set of collaborative agreements with India.

"We'll look for both governmental and institutional collaborations. We're presently speaking with universities in India, to understand how we can collaborate. We'll subsequently speak on how to collaborate and jointly develop technologies. Several groups in India, as we know, already have strong capabilities in various quantum computing areas, and we'll look at ways to find out how we can identify mutual strengths and develop areas of partnerships accordingly," RQC's Yunusov said.
(The author was in Moscow on invitation of The Roscongress Foundation to attend Future Technologies Forum 2023)
---