AI helped improve customer conversion by 50%: Meesho CTO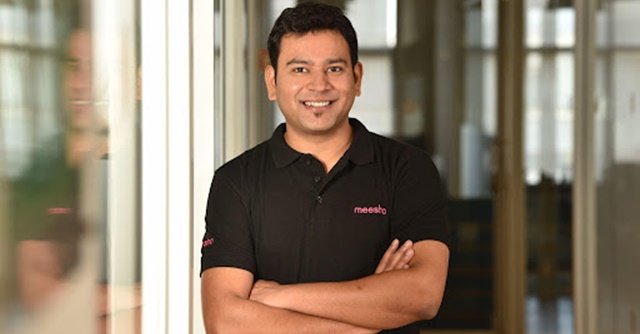 Bengaluru-based e-commerce firm, Meesho, is actively investing in artificial intelligence (AI) and data science to improve customer experience and conversion. The company is using these nascent areas of technology in personalisation of customer experiences, as well as localisation of targeted products, in a bid to improve consumer responses, Sanjeev Barnwal, co-founder and chief technology officer (CTO) told TechCircle in an interview. Edited excerpts:
Where does AI factor into Meesho's core product?
Personalised feed through AI and data science plays a major role. Our models take into account factors like past purchase behaviour, category affinity, race affinity, etc. At Meesho, over time we have moved from batch-mode personalisation to real-time personalisation, which is now within the session itself. The shopping page feed changes according to the newer signals that the user provides in the same session. Such personalisation has helped us improve the customer conversion rate by 50% over three years.

On the seller side too, AI has helped the business owners on our platform to enter the right parameters for their products on the website. Earlier, these parameters and attributes were fed manually, which has now been automated. By doing so, we have been able to reduce the time taken in this process from two days to under 10 minutes. Further, taxonomy, which is labelling the product and its attributes is directly done by our models.
Does generative AI has an impact on Meesho as well?
Internally, all of our teams are experimenting on how to use generative AI technologies to improve efficiency. In fact, a sizable amount of our, especially in the marketing and content department is done using this technology.

For our e-commerce business, there are a few areas that we have identified where generative AI could help. E-commerce can be made much better through 'conversation commerce'. This means that large language model-based AI shopping assistants would help customers find the best-fit product even if they give vague search queries. These assistants could generate coherent conversations, follow up on customer search, and infer meaning from search queries.
Further, customer support is ripe for disruption with generative AI. We could have machines that can chat in a better and faster way than humans. Not just text-based support, these tools and models will also be able to offer voice-based answers in local languages.
What tech-driven localisation efforts does Meesho undertake?

We support eight different languages already in both our customer support and search capabilities. About 30% of our customer query resolution is done through voice support, which again is available in multiple languages. Especially voice-based search queries tend to be longer than text-based, so we are investing in not only understanding the language but also cultural and regional nuances to better serve our customers.
How has joining the ONDC network affected Meesho so far?
ONDC is very aligned with our own company's goal of democratising Internet commerce. And I think ONDC helps connect buyers and sellers tries to create a more inclusive e-commerce ecosystem. Every part of the value chain in some ways has the freedom to participate in whichever way they want. So we have integrated on the buyer side and through our distribution. I believe that it will help in suppliers who are part of our ONDC reach out to extreme corners of the country like small villages and towns.

---