Hyundai, Qualcomm partner to bring advanced infotainment in PBVs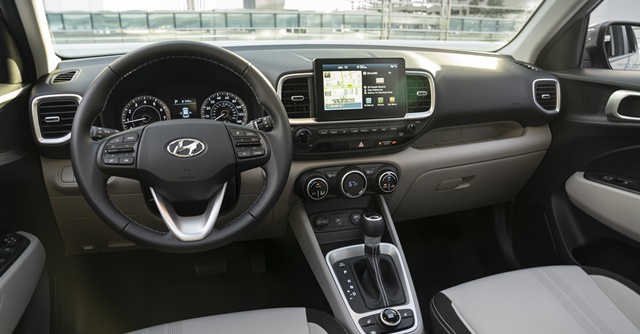 Hyundai has tapped chipmaker Qualcomm to enhance the experience of infotainment systems to be fitted in its purpose-built vehicles (PBVs). For this, Qualcomm will supply Snapdragon solutions the automobile company.
The South Korean automaker is working on PBVs as a future mobility solution, offering transportation and various services for individuals, including comfort, logistics, healthcare, and commercial activities.
These infotainment systems will utilise Snapdragon Automotive Cockpit Platforms to deliver a holistic, seamlessly connected, and smart user experience, according to a statement by Qualcomm. The latest generation of these platforms offers optimal power consumption and delivers top-tier graphics, immersive multimedia, and audio experiences, as per the company.

Qualcomm's latest AI engine and machine learning capabilities enable intuitive and intelligent systems, supporting advanced applications like in-vehicle virtual assistance, adaptive human interfaces, and natural communication between vehicles and passengers for safety and comfort.
Since 2011, the two companies have collaborated on in-vehicle mobile communications using Snapdragon Automotive Connectivity Platforms. These platforms provide location services, emergency calls, noise reduction, dual SIM capability, and cloud-based monitoring and management systems, according to the US chip company.
Additionally, the Hyundai Motor Group has teamed up with chip architect Jim Keller to collaborate on next-generation chips for upcoming mobility vehicles and robots.
Keller is known for his contributions at Advanced Micro Devices (AMD) and Apple. He played a key role in developing the AMD K8 microarchitecture and was involved in designing the Athlon (K7) and Apple A4/A5 processors.

As part of this partnership, Hyundai's two car-making units — Hyundai Motor Co. and Kia Corp. — have invested a combined $50 million in Keller's AI chip startup, Tenstorrent Inc.
Together, Tenstorrent and Hyundai will focus on creating high-performance chips for central processing units (CPUs) and neural processing units (NPUs) to be used in future vehicles.
Tenstorrent not only manufactures its own AI chips but also licenses its intellectual property and other technologies to customers interested in developing their own AI chips.

---