It's a wrap: News this week (July 29 – Aug 4)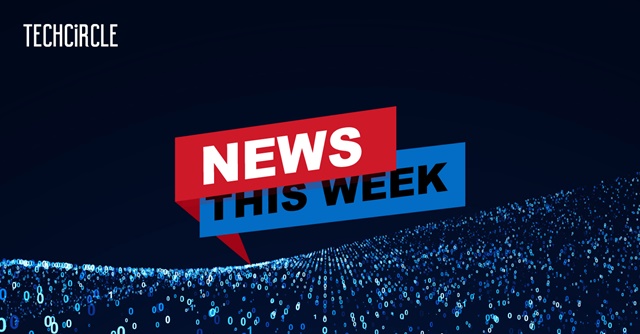 There have been multiple developments on the tech front this week. From data protection bill to TCS' organisational revamp, this is the list of the most important developments this week for a quick catch-up:
DPDP Bill
The digital personal data protection (DPDP) Bill was tabled in Parliament on Thursday. The Bill seeks to regulate data procurement, processing, and storage while ensuring that individuals have the right to protect their personal data. This is the Indian government's second attempt to draft legislation to protect data privacy and protection in the country.

Information technology minister Rajeev Chandrasekhar said that the DPDP Bill adheres to global standards and is contemporary, future-ready yet simple and easy to understand. He also added that the Bill was prepared after consultations with various stakeholders.
Some of the significant takeaways from the Bill include penalties of up to ₹250 crore per instance in the case of a data breach; rules regarding personal data transfer to other nations; restrictions on storage and processing of personal data.
National Deep Tech Startup Policy

The Union government, on Monday, released a draft National Deep Tech Startup Policy (NDTSP) for public consultation.
The policy defines a deep tech startup as developing early-stage innovations based on scientific or technical breakthroughs — including emerging technologies like artificial intelligence (AI), robotics, quantum, blockchain, Internet of Things (IoT), drones and augmented reality (AR) that must still be designed for commercial uses.
Oracle to modernise govt-backed Diksha platform

The Ministry of Education has tapped software firm Oracle to revamp the national education technology platform, known as 'Digital Infrastructure for Knowledge Sharing' (DIKSHA), using Oracle Cloud Infrastructure (OCI).
The primary objective of this collaboration is to enhance the accessibility of DIKSHA while also reducing IT costs. Currently, DIKSHA serves 1.48 million schools across all 35 states and union territories of India, offering content in 36 Indian languages.
TCS revamps organisational structure

TCS said in an exchange filing that it has revamped its organisational structure by creating business groups based on industry sectors and geographies under the new chief executive officer and managing director, K. Krithivasan, who took charge on June 1. These business groups such as banking, financial and insurance (BFSI), healthcare, retail and energy, would be led by senior executives appointed with effect from August 1. One of the most significant appointments under the revamp is Harrick Vin as its new chief technology officer (CTO), replacing K Ananth Krishnan.
Accenture partners with ServiceNow and Nvidia to launch AI Lighthouse
Technology consulting firm Accenture on Monday introduced the AI Lighthouse — an initiative to speed up the development and implementation of enterprise generative AI capabilities — in collaboration with tech companies ServiceNow and Nvidia.

AI Lighthouse will assist customers across various industries in creating and deploying new generative AI use cases, ServiceNow said in a statement.
By combining the ServiceNow enterprise automation platform and engine, Nvidia AI supercomputing and software, and Accenture AI transformation services, this partnership aims to help customers build and deploy custom generative AI large language models (LLMs) and generative AI applications, the statement added.
---