Tata Capital launches new version of its chatbot with generative AI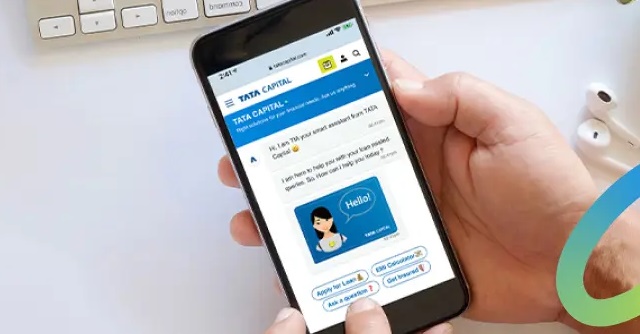 Tata Capital, the financial arm of Tata Group, has integrated generative artificial intelligence in its company chatbot TIA. The integration will make the chatbot more seamless and contextual, and improve the overall conversational experience, the company said in a statement. TIA will be able to answer questions in English, Hindi, and Hinglish.
"We are constantly enhancing the use of AI to innovate across the enterprise. We believe that generative AI has the power to transform roles and boost performance across domains. We are delighted to announce the launch of a new version of our service bot, TIA, which is integrated with the capabilities of ChatGPT. We are confident that customers will love the empowerment this technology brings, which will enable them to self-serve far more effectively," Abonty Banerjee, chief digital officer, Tata Capital.
TIA chatbot was first unveiled in 2019 to offer customers simple voice-based solutions to resolve loan queries related to eligibility and process, among others. With generative AI, TIA will be able to understand queries better and offer high-quality and personalised responses, along with on-demand support. The new version of the chatbot will be made available on mobile and website.

The information technology (IT) services arm of Tata Group, Tata Consultancy Services (TCS) has made a slew of announcements with respect to generative AI usage and training. In May, the IT services firm launched TCS Generative AI, a suite of applications in partnership with Google. At that time, TCS announced that it would be offering 40,000 Google Cloud Generative AI certifications to its employees in the span of one year.
The company has launched its Generative AI Enterprise Adoption offering on Microsoft Cloud. Under the partnership, the TCS Microsoft Business Unit (MBU) will train and certify 25,000 associates on Azure OpenAI.
---