Towards a greener data centre: What should organisations do?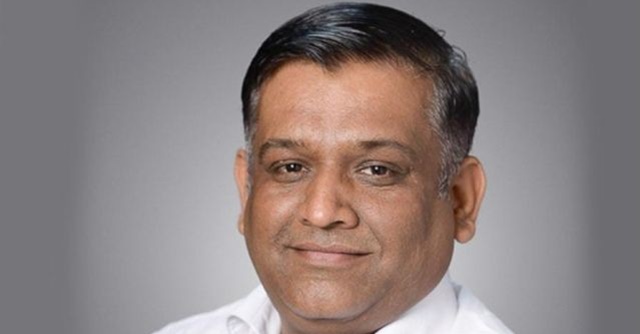 The exponential growth of cloud computing in recent years has led to the cloud having a larger carbon footprint than the airline industry, with data centres consuming over 200 terawatt hours of energy annually, surpassing the energy consumption of some nation-states.
Needless to say, datacentres require large amounts of energy not just to power the facilities' cooling, but also for hyper-redundancy to ensure data and cloud services are available anytime and anywhere. The actual active computational processes comprise only 6% to 12% of total energy consumed in most data centers.
The increasing demand for cloud services is resulting in rising carbon emissions, which in turn contributes to global warming. If left unaddressed, the United Nations Environment Programme's 2021 Emissions Gap Report predicts that global temperatures will rise by 2.7 degrees Celsius by the end of the century.

In the Asia Pacific (APAC) region, including India, data centre growth faces various challenges and opportunities. Land availability, access to renewable energy sources, and power supply issues are some of the hurdles that need to be addressed to make data centres more eco-friendly.
India, like other countries in the region, is grappling with land availability for data centres and their proximity to renewable energy sources. And as the data centre market continues to grow, it becomes essential for India to adopt a concerted effort towards green data centre practices.
To drive greener data centres, organizations must adopt a holistic approach that considers the full carbon life cycle, taking embodied emissions into account along with energy costs. And hence, modernizing IT infrastructure is a crucial step in this direction.

It is important to adopt policies and procedures that intelligently tier storage, backed with automation to reduce energy consumption. Toward that end, embracing a software-defined approach to IT can also significantly lower energy consumption by eliminating some hardware requirements.
Measuring emissions accurately is also vital in understanding the environmental impact of IT infrastructure. And hence taking crucial steps like implementing smart meter systems or similar solutions can help IT teams isolate policies that have the most significant impact on emissions and measure their effectiveness accurately.
Furthermore, for managing unstructured data more efficiently, practicing data hygiene, and eliminating redundant copies can contribute to minimizing the carbon footprint. Businesses need to focus on optimizing storage for top consumers, such as large video files or databases, while also adhering to compliance requirements for data retention.

To make data centres greener, it is essential to partner with the right solution provider. With the right partner, organisations will be able to effectively lower emissions and achieve goals by optimising IT infrastructure like on-demand resource scaling and intelligent storage tiering, and fast and easy workload movement between on-premises and cloud options.
Data centers companies should help organizations meet their power and carbon reduction goals through IT infrastructure optimization, on-demand resource scaling, and seamless workload movement between on-premises and cloud options.
As India continues to expand its digital infrastructure, adopting green practices in data centres is not only essential for environmental preservation but also for long-term sustainability and a greener future.

By implementing the right technologies, such as software-defined solutions, hybrid cloud, intelligent storage tiering, and data governance, Indian businesses can effectively lower emissions and work towards their environmental objectives.
(The author Naresh Purohit, is senior director - sales engineering at Nutanix)

Naresh Purohit
---
The author Naresh Purohit, is senior director - sales engineering at Nutanix
---