Reliance, Tata Group partner with Nvidia to advance AI in India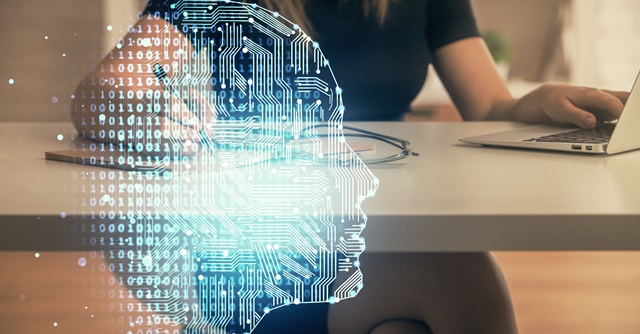 U.S-based chipmaker Nvidia on Friday announced partnerships with two Indian conglomerates — Reliance Industries and Tata Group — to advance artificial intelligence (AI) in the country. The partnerships will be around creating AI infrastructure in India, developing an inhouse foundation large language model (LLM) for generative AI solutions like ChatGPT, as well as training and skilling the workforce in the tech ecosystem.
With Reliance Industries, Nvidia said it would build India's own foundation LLM trained on diverse languages, which are built for India. In a statement, Jio Platforms said that the new AI cloud infrastructure will "enable researchers, developers, startups, scientists, AI practitioners and others across India to access accelerated computing and high-speed, secure cloud networking to run workloads safely and with extreme energy efficiency".
As per the partnership, Nvidia will provide Jio with end-to-end AI supercomputer technologies including CPU, GPU, networking, and AI operating systems and frameworks for building the most advanced AI models. Jio will manage and maintain the AI cloud infrastructure and oversee customer engagement and access, according to a statement, which added that the AI infra will be hosted by data centres that will expand to 2,000 MW.
"India has scale, data and talent. With the most advanced AI computing infrastructure, Reliance can build its own large language models that power generative AI applications made in India, for the people of India," Jensen Huang, founder and CEO of Nvidia said in a statement.
Jio Infocomm Chairman Akash Ambani said that the "two companies will develop an advanced AI cloud infrastructure that is "secure, sustainable, and are deeply relevant to India's unique opportunities."
"This state-of-the-art platform will be a catalyst in accelerating AI-driven innovations across sectors, from healthcare and education to enterprise solutions. Our vision is to make AI accessible to researchers, start-ups, and enterprises across the nation, thereby accelerating India's journey towards becoming an AI powerhouse," Ambani said.
On the partnership with Tata Group, the chip giant announced a three-pronged plan - building and processing generative AI applications as well as upskilling over 600,000 employees at Tata Consultancy Services (TCS) in AI, working with Tata Motors to deploy AI across design, engineering, simulation testing and autonomous vehicle capabilities; and help Tata Communications build AI infrastructure.
Tata Sons Chairman N Chandrasekharan said that "advancements in AI have made it central priority in governments, industries and societies at large".
"Our partnership with Nvidia will democratize access to AI infrastructure, accelerate build-out of AI solutions and enable upgradation of AI talent at scale. Tata Group's presence across sectors coupled with NVIDIA's deep capabilities offers numerous opportunities for collaboration to advance India's AI ambition," he added.
On September 4, Nvidia CEO Huang had met Prime Minister Narendra Modi and had a discussion on building AI infrastructure in India, and skilling and upskilling talent in India.
Nvidia began operations in India in 2004 in Bengaluru, almost two decades ago. In India, it has four engineering development centres – in Gurugram, Hyderabad, Pune and Bengaluru — and has over 3,800 employees in these centers.

---