It's a wrap: News this week (Sept 9–Sept 15)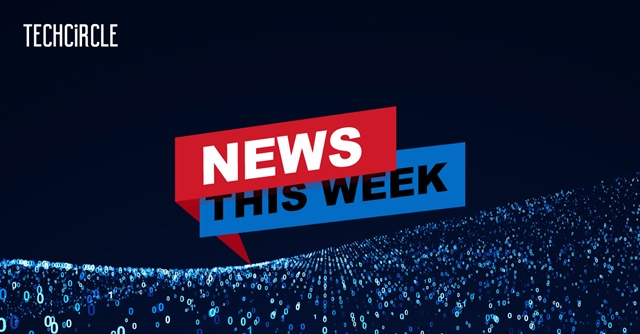 There have been multiple developments this week on the tech front. From SAP Labs India's hiring plans to Apple Event 2023, this is the list of the most important developments for a quick catch-up:
Infosys' $1.5 billion deal
Infosys, India's second-largest software services exporter, has reportedly signed a substantial $1.5 billion contract spanning 15 years with an undisclosed global partner, according to the company's filing with the exchange. Under the terms of the agreement, Infosys will deliver advanced digital experiences and business operation services, harnessing the potential of its proprietary platforms and artificial intelligence (AI) solutions.

SAP Labs India to double headcount
SAP Labs India, a subsidiary of German software corporation, SAP, on Thursday, said it will double its artificial intelligence (AI) talent base in the country by 2024, to infuse its portfolio with AI capabilities that meet the demand of an evolving business landscape.
"As one of the largest locations powering the SAP AI unit, SAP Labs India is bullish on Business AI and will double the AI talent base in India by next year," said Sindhu Gangadharan, Senior Vice President and Managing Director of SAP Labs India and Head of SAP User Enablement.

AWS India and MeitY
Amazon Web Services (AWS) India received the cloud service provider (CSP) empanelment from the ministry of electronic and information technology (MeitY) for cloud services provided using the AWS Asia Pacific (Hyderabad) Region. After Mumbai in 2017, the Hyderabad region became the second AWS Asia Pacific region in India to be empanelled by MeitY after passing the department's standardisation testing and quality certification (STQ).
This week AWS also announced a collaboration with the Indian Space Research Organisation (ISRO) and the Indian National Space Promotion and Authorization Centre (IN-SPACe). Under the collaboration, the three entities will support space-tech startups, independent researchers, and research institutes access to cloud computing resources.

Apple Event 2023
At the Apple Event 2023 held this week, the Cupertino-headquartered company unveiled several new products including the iPhone 15 series, Apple Watch Series 9, and Apple Watch Ultra 2. One of the highlights of the event was Apple's announcement to move to USB-C for the iPhone.
As per a separate Bloomberg report, Apple for the first time will be selling made-in-India iPhone 15. However, despite local manufacturing, iPhone 15 sold in India would be costlier than the US prices. For instance, the phone that sells for $799, will cost $965 in India.

Salesforce Dreamforce 2023
Salesforce introduced a significant update to its AI suite, Einstein. The new addition, Einstein Copilot, serves as a generative AI conversational assistant integrated directly into Salesforce's CRM and supported applications. It is designed to assist with a wide array of application-specific tasks. The company also signed partnerships with Google and HCLTech.
EY's new AI platform

Global consulting firm Ernst and Young (EY) has launched new artificial intelligence platform EY.ai. This solution leverages the company's technology platform and capabilities with expertise in strategy, transactions, transformation, and risk assurance. EY has said that after an initial pilot of 4,200 team members, the company will be releasing a large language model called EY.ai EYQ, along with rolling AI learning and development programs.
---