Foxconn plans to double workforce, investments in India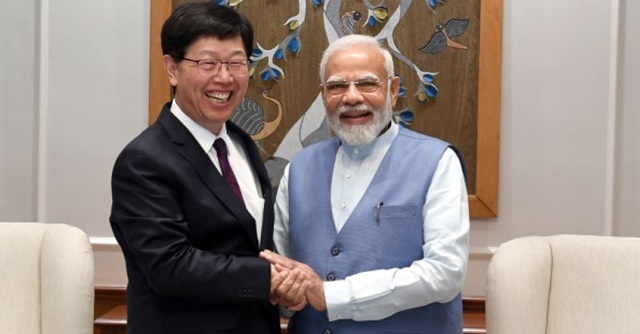 Taiwan's Foxconn, contract manufacturer of electronics and a key Apple supplier, has set its sights on an ambitious expansion plan in India. According to V Lee, Foxconn's representative in India, the company is gearing up to double its workforce and investments in the country in the next one year.
This move comes as Foxconn strategically diversifies its operations away from China and into India, a nation with a burgeoning electronics manufacturing sector. Foxconn's rapid expansion in India has been marked by significant investments in manufacturing facilities, particularly in the southern region of the country.
Lee made this announcement in a LinkedIn post commemorating Indian Prime Minister Narendra Modi's 73rd birthday. In his post, he stated that Foxconn was aiming for another substantial increase in employment, foreign direct investment (FDI), and overall business operations within India, all within the next year. While specific details were not disclosed, the company's commitment to expansion in India is evident.

Foxconn already boasts a considerable presence in Tamil Nadu, where its factory currently employs more than 40,000 individuals. Last year, in November Reuters reported that the company planned to hire an additional 53,000 workers over the next two years, ultimately expanding its workforce in India to around 70,000, citing information from Indian government officials.
In August, the Karnataka government announced that Foxconn would invest $600 million in two projects focused on producing casing components for iPhones and chip-making equipment, reported by Reuters. Foxconn's Chairman, Liu Young-way, expressed optimism about India's potential during an earnings briefing, stating that "several billion dollars in investment is only a beginning," as per a Financial Express report from July 28.
India is projected to assemble up to 50% of Apple's iPhones by 2027, according to a forecast from Taiwan's DigiTimes Research in January. This would place India on par with mainland China in terms of iPhone production scale, marking a significant milestone for the country's manufacturing sector.

---