Cisco to step up cybersecurity with $28 bn Splunk deal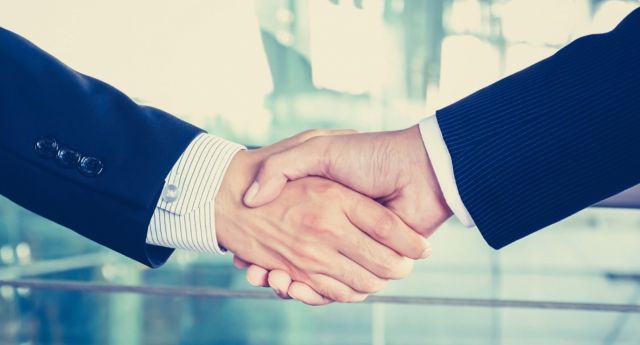 IT networking firm Cisco Systems on Thursday agreed to acquire cybersecurity company Splunk for about $28 billion, in its biggest acquisition ever that it said would "bolster its network security business".
"Combined, Cisco and Splunk will become one of the world's largest software companies and will accelerate Cisco's business transformation to more recurring revenue," the companies said in a joint statement.
"From threat detection and response to threat prediction and prevention, we will help make organisations of all sizes more secure and resilient," Cisco chair and CEO Chuck Robbins said in the statement.

Upon close of the acquisition, Splunk President and CEO Gary Steele will join Cisco's Executive Leadership Team reporting to Chair and CEO Chuck Robbins.
Splunk is a cybersecurity company that helps enterprises monitor and analyse their data to minimise the risk of hacks and resolve technical issues faster. Cisco makes and sells telecommunications and networking equipment, as well as a complementary suite of software.
Splunk CEO Steele joined the company in 2022, prior to which he was CEO at Proofpoint, a cybersecurity firm. In recent years, Splunk turned away from an on-premise "customer-managed" approach to focus on a cloud-oriented offering.

"Uniting with Cisco represents the next phase of Splunk's growth journey, accelerating our mission to help organisations worldwide become more resilient, while delivering immediate and compelling value to our shareholders," said Gary Steele, president and CEO of Splunk.
Analysts reportedly had mixed responses to the deal. Some are optimistic. "Cisco bought a good synergistic business at a good price. It's a win for both parties," Thomas Hayes, chairman of hedge fund Great Hill Capital told Reuters. "This will give Cisco an edge in AI-enabled security moving forward."
Others believe that the overlap in the security business could, however, invite antitrust scrutiny. One analyst also raised concern about the "underwhelming" transition to the cloud at Splunk.

If Cisco backs out of the deal or is forced to do so because of regulatory intervention, it will pay Splunk a termination fee of $1.48 billion, according to a regulatory filing. If Splunk backs out of the deal for any reason, it will pay a $1 billion breakup fee to Cisco.
This year alone, Cisco has acquired four companies: Armorblox, a threat detection platform, Oort, which does identity management, and Valtix and Lightspin, both cloud security companies.
The deal, which was unanimously approved by the boards of both Cisco and Splunk, is expected to close by the end of the third quarter of 2024, subject to regulatory approvals.

---