5G/6G to power India's economic growth in next five years: Report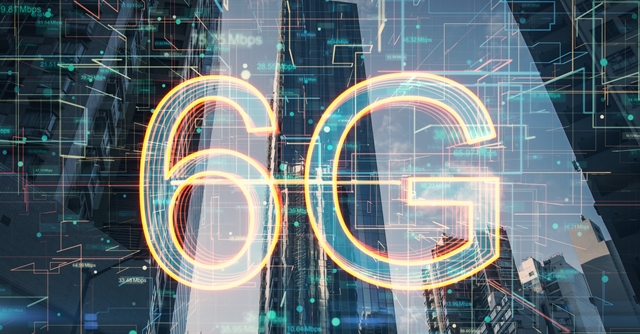 Three key technologies — 5G/6G, Satellite Communication (SatCom), and Semiconductors will boost India's economic growth in the next five years, consulting firm KPMG forecast in its new report titled "Expanding Tech Horizons: Unlocking India's Digital Potential". The report was unveiled at the India Mobile Congress (IMC) 2023.
According to the report, these advancements could potentially inject a substantial $240 billion into the economy over the next five years. The report also anticipates a noteworthy 1.6% increase in India's gross domestic products (GDP) by FY28.
The report paints a promising picture for India's Information and Communication Technologies (ICT) sector. It underscores the nation's proactive steps towards becoming a global digital powerhouse, advocating for a focus on the development and adoption of cutting-edge technologies.

Furthermore, the report underscores the necessity for infrastructure providers to adapt to the evolving requirements of 5G. Key elements include fiber capacity, optical transport, tower count, 5G repeaters, edge sites, small cells, and distributed antenna systems (DAS) for indoor and outdoor solutions.
The report advocates transitioning from an assembly-centric approach to a comprehensive, integrated, end-to-end manufacturing strategy in the electronics sector. It also emphasizes the significance of sustained investment in research and development (R&D) to bolster the advancement of 6G technology and the global knowledge base.
With 6G on the horizon, the report highlights the critical need for an increased level of fiberisation of towers. Currently standing at 38%, India must expedite efforts to reach the target of 100%.

Yezdi Nagporewalla, India CEO, KPMG said, "The digital economy in India is on an exponential growth trajectory. The country's forward-looking 6G vision document has positioned its digital prowess on the global technology forefront. Its population dividend and technological progress give it a tremendous advantage and can help India achieve its goal of becoming a dependable global digital leader".
The report also stresses the importance of investing in workforce skill development, particularly focusing on skill sets relevant to 5G/6G, semiconductors, and satellite communication.
India has been eyeing the potential of 6G for some time. In March, Prime Minister Narendra Modi announced the "Bharat 6G Vision," a plan by the Technology Innovation Group on 6G (TIG-6G) to establish 6G technology in India by 2030.

With over 127 patents for 6G technology from global institutions, India has attracted attention worldwide. The US and other countries express a keen interest in obtaining the latest 6G technology from India, recognizing it as a promising destination for investments in the 6G technology sector due to its large market size, potential returns, and favorable government policies allowing 100 percent Foreign Direct Investment (FDI) in the telecom sector.
---