Philips inaugurates new facility in Bengaluru for software and AI innovation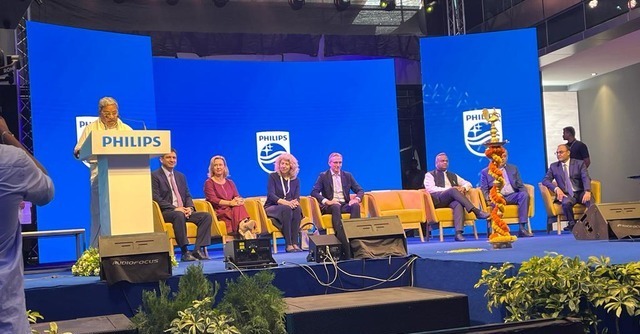 For the Netherlands-headquartered healthcare giant Philips, India is a major hub for innovation, especially in software and artificial intelligence, said Roy Jakobs, chief executive officer (CEO) during a media briefing. He was speaking at the sidelines of the launch of the new facility for Philips' Bengaluru-based Innovation Centre.
"In the last 27 years, the Philips Innovation Campus in Bengaluru has grown to represent almost all our business categories and supporting roles," he said. "This new campus is a testimony of our commitment to further building our capabilities in India and leveraging the same for customers globally," he said. The new Bengaluru facility, spread across 650,000 sq. ft., will accommodate up to 5,000 employees, working on healthcare technologies.
To be sure, apart from Bengaluru, Philips has a healthcare innovation center in Pune, global business services in Chennai, and commercial teams in Gurgaon handling Philips' operations. Of the total 78,000 employees globally, the Indian offices have about 9,000. This year, the company hired 100 people in the informatics domain.

Roy also said that India spends 2% of the GDP on healthcare, which is on the lower side. In this context, the company sees a huge potential to make a difference by speeding up access to healthcare, and also locally develop and contribute to the solutions for the rest of the world. "This new campus reflects our desire to support the country's healthcare goals through the development and manufacturing of healthcare solutions." Roy also added that the company, with a revenue of $19 billion, spends $1.7 billion on research and development -- half of which is dedicated to software-based innovation.
Notably, in 2022, Philips became one of the first companies to avail government's production-linked incentive of ₹400 crore for the manufacturing of radio frequency coils to be used in the Magnetic Resonance Imaging (MRI) systems. These MR coils are manufactured at Philips' center in Chakan, Pune. Philips spokesperson said that they have further expansion plans for the facility and aim to make the 'imaging hub'.
---